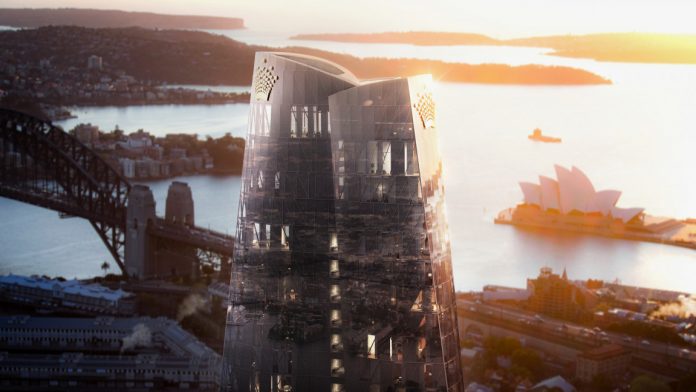 Crown Resorts is to officially open the gaming operations at the group's A$2.2bn (US$1.7bn) Crown Sydney Hotel Resort next month after receiving the regulatory green-light during June.
This came after the 2021 Bergin Inquiry deemed Crown as an unsuitable licence holder, following which a series of investigations were launched across Australian state's which uncovered an array of failings.
The New South Wales Independent Liquor and Gaming Authority issued its approval a little over month ago, with it now confirmed that a floor called the 'Crystal Room' will debut on Monday 8 August, 2022, before a 'Mahogany Room' debuts at a later date.
"Today, we announced that Crown Sydney's VIP gaming facilities will open to members and guests on 08.08.22," it was confirmed via a post on social media.
"Crown Sydney's intimate gaming operations will be Australia's first VIP casino and will be set over two luxurious floors, Crystal Room and Mahogany Room, with an additional 12 exclusive private sky salons located on levels 28 and 29."
The company previously lauded a "critical boost" that it expects to be felt by Barangarro and the wider hospitality industry in Sydney following the news, with Crown Sydney expected to employ up to 2,000.
Steve McCann, Crown's departing Chief Executive, spoke of June's approval being an "important day" for the company as it looks to become "one of the most respected operators of integrated resorts anywhere in the world".
Commenting on the impending opening, he told the Sydney Morning Herald: "The opening of our gaming operations at Crown Sydney is a defining moment for Crown, and the culmination of months of hard work from our dedicated team.
"The entire team at Crown Sydney has been preparing for this moment for a long time and we felt the symbolism of the 08.08 date represented ideal timing to open our doors."
Earlier this month, it was disclosed that Ciarán Carruthers is to depart Wynn Macau for Crown Resorts, where he will take over the CEO role from McCann.
It was confirmed that McCann will step down from his CEO duties of Crown Resorts and Crown Melbourne, positions occupied since June 2021 as the operator faced royal commission probes across New South Wales, Victoria, and Western Australia.
In the latter, the group is to undergo a second round of disciplinary proceedings in relation to its alleged responsible gambling failures.
This comes after Blackstone last month finalised its "largest transaction to date for the firm in Asia Pacific" after completing the long protracted A$8.9bn (US$6.3bn) Crown Resorts takeover.