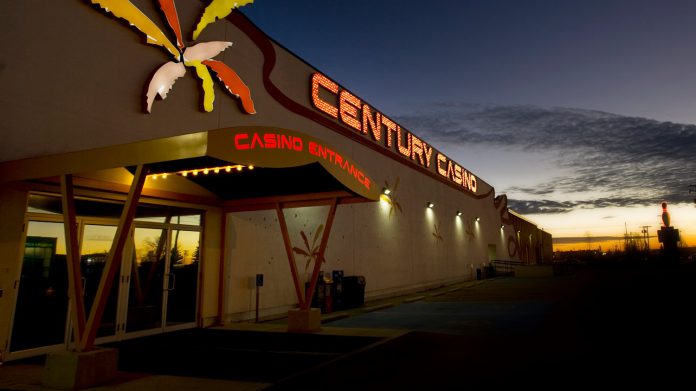 Century Casinos has secured a best second quarter revenue and adjusted EBITDA performance, driven by surging Canadian and Polish casinos.
The group, which completed phase one of its Nugget Casino Resort purchase at the start of the quarter, saw revenue increase 21 per cent year-on-year to $111.12m (2021: $214.22m).
The US once again took the lion's share with $70.31m, a drop of eight per cent from the $76.7m recorded one year ago, which was offset by performances across the aforementioned pair of countries.
This saw Canada surge 186 per cent to $19m (2021: $6.65m) and Poland reach $21.7m, up 150 per cent YoY from $8.68m, with both impacted in the past year by retail closures.
The group's Canadian venues reopened on June 10, 2021, with its Polish counterparts returning to action on May 28, 2021. Casinos in the United States have been open since June 2020.
Furthermore, the quarter also saw Century's net income record a 57 per cent uptick from $6.27m to $9.51m, with adjusted EBITDA tracking at $29.77m, representing an increase of 18 per cent YoY from $25.23m.
For the first six months of the year, revenue, net income and AEBITDA recorded increases of 30 per cent, 187.4 per cent and 34 per cent to $214.22m (2021: $164.59m), $12.56m (2021: $4.36m) and $53.6m (2021: $39.98m), respectively.
"We achieved the highest net operating revenue and Adjusted EBITDA during the second quarter in the history of the company," stated Erwin Haitzmann and Peter Hoetzinger, Co-Chief Executive Officers of Century Casinos.
"We are pleased with the strong contribution from our operations in Canada which have continued to improve after Alberta removed COVID-19 restrictions.
"As we announced in April, we have completed the first portion of our acquisition of the Nugget Casino Resort. We are excited to enter the growing Reno/Sparks Nevada market with this transaction."
In February 2022, Century detailed a definitive agreement that would see the group purchase 50 per cent of Smooth Bourbon as well as Nevada's Nugget Casino Resort from Marnell Gaming for $195m.
Furthermore, the casino and entertainment operator also retains a five-year option to purchase the remaining 50 per cent of the Marnell Gaming subsidiary for $105m, plus two per cent per annum. Century expects to execute on this within one year.