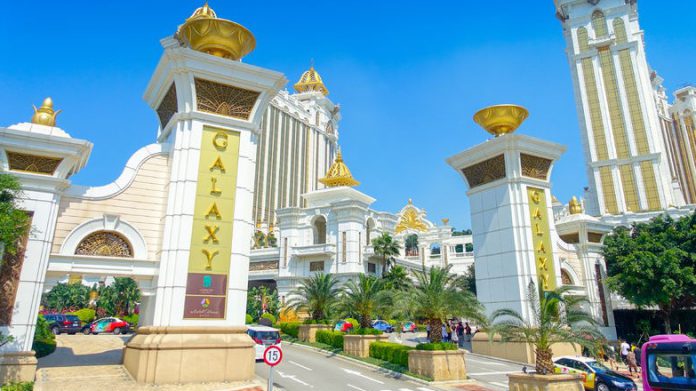 Travel restrictions across a number of Chinese cities for a "significant part" of the first half of the year, which in turn had a major knock on effect on Macau visitation, has caused a series of year-on-year financial declines for Galaxy Entertainment Group.
However, Galaxy does voice confidence in the longer term outlook for Macau as well as the company itself, despite the recent challenging environment. Post quarter a COVID-19 outbreak resulted in the suspension of casinos for a period of 12 days in July 2022.
As the casino and entertainment operator again voices a commitment to ongoing developments, revenue through the six month time frame dropped 39 per cent from 2021's HK$10.5bn (£1.12bn) to HK6.5bn (£687.24m). This was largely impacted by a 56 per cent Q2 drop to HK$2.4bn (2021: HK$5.6bn).
This, said the group, was due to the performance of the tourism and gaming industries that were adversely impacted by travel restrictions and a COVID-19 outbreak in Macau during Q2 and H1.
Due to increased cases of COVID-19 and the associated travel restrictions and quarantine rules, visitor arrivals to Macau were 1.6 million, down 27 per cent YoY and down 15 per cent quarter-on-quarter. Arrivals from the mainland were 1.4 million, which represents drops of 29 per cent and 18 per cent YoY and QoQ, respectively.
Furthermore, Q2 adjusted EBITDA dropped to a loss of $384m (2021: $1.1bn), which saw the first half of the year record a drop of 90 per cent year-on-year from HK$2m (£211.4m) to HK$191m (£20.18m).
H1 net loss for Galaxy, which also during H1 successfully applied for and was granted a six month extension to its Macau gaming concession until December 31, 2022, dropped to $850m versus profit of $947m one year earlier.
Regarding the aforementioned gaming concession, Dr Lui Che Woo, Chair of Galaxy Entertainment Group, voiced confidence of gaining an extended stay.
"Going forward in the medium to longer term, we remain confident in the future of Macau"
"We are well positioned to compete for one of Macau's gaming concessions, given our track record of introducing innovative non-gaming elements into our resorts, our strong operational history, significant investment into Macau's economy and our substantial CSR efforts including supporting SMEs," he said. "We look forward for the completion of the concession bidding process by year end."
Galaxy Entertainment saw its Galaxy Macau property take the lion's share of revenue with HK$4.5bn (£475.85m), down 38 per cent YoY from HK$7.2bn (£761.36m) , as StarWorld Macau dropped 67 per cent to HK$644m 2021: HK$1.9bn).
However, revenue through Broadway Macau increased seven per cent on a yearly basis to close the quarter at HK$31m (2021: HK$29m).
"Moving on to our development update, we continue to make ongoing progressive enhancements to our resorts to ensure that they remain competitive and appealing to our guests," it was added.
"We also continue to invest in Macau with our Cotai phase three effectively completed and continue to move forward with phase four, our next generation integrated resort, which will complete our ecosystem in Cotai.
"As you can see, we remain confident about the future of Macau where Cotai phases three and four will support Macau's vision of becoming a World Centre of Tourism and Leisure.
"Going forward in the medium to longer term, we remain confident in the future of Macau. However, we do acknowledge that further potential outbreaks of COVID-19 may impact our future financial performance.
"Finally, I would again like to thank the Macau Government and the health and emergency personnel who have worked so hard to ensure the safety of Macau.
"I would also like to thank our staff, management team and board of directors who voluntarily contributed to the various cost savings programs and for being so supportive of our company throughout the pandemic."