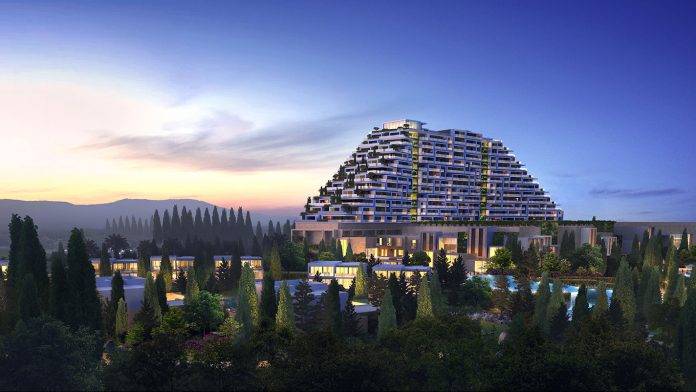 Melco Resorts & Entertainment has voiced concern at continued uncertainty through the remainder of the year, after a second quarter that was "heavily impacted by the COVID-19 pandemic" brought a series of declines.
With the imposition of restrictions across mainland China and Macau bringing much disruption, it is expected that precariousness surrounding future outbreaks and operational measures will continue to have a material effect on operations, finances, and future prospects into Q3.
However, in contrast to the challenges faced in Macau, the operator's businesses in the Philippines and Cyprus are reported as improving "with volumes gradually recovering toward pre-COVID levels".
Revenue through the second quarter dropped 48 per cent year-on-year to US$296.1m (2021: 566.4m), which is attributed to heightened Asian border restrictions that led to softer performance in the rolling chip and mass market table games segments.
On a property by property basis, City of Dreams plummeted to $97.3m (2021: $347.6m) as adjusted EBITDA switched from $79.5m to a loss of $28.5m through the second quarter, driven by a softer performance in all gaming segments and non-gaming operations. 
Altira Macau saw revenue and AEBITDA track declines to $7.2m (2021: $18.3m) and $11.3m (2021: 17.3m), respectively, as similarly disappointing gaming and non-gaming performances fair similarly disappointingly with results of $35.9m (2021: $104.5m) and -$31.1m (2021: -$1.2m) across each reported unit.
However, this trend was bucked at City of Dreams Manilla, where revenue more than doubled to $11.7m (2021: $52.7m) with AEBITDA falling shy of quadrupling at $49m (2021: $13.3m).
This, Melco noted, was primarily a result of the relaxation of COVID-19 related restrictions in Manila, with the casino having been closed for all of April 2021 due to government mandated restrictions.
Elsewhere, Cyprus Casinos also reported significant rises in revenue and AEBITDA to $21.7m (2021: $10m) and $5.6m (2021: $800,000), respectively, due to relaxed measures that brought a one and a half month temporary closure in April 2021.  
"In contrast to the challenges we have been facing in Macau, our businesses in the Philippines and Cyprus have been improving with volumes gradually recovering toward pre-COVID levels," commented Lawrence Ho, Melco Chairman and Chief Executive Officer. 
"City of Dreams Manila has been operating at 100 per cent capacity since March 1, 2022 and saw a fairly quick recovery in domestic business.
"International visitation continues to ramp up, and we expect to see further growth as more of the travel restrictions around Asia are lifted and travel returns to normal. Cyprus also saw a pick-up in volumes and profitability with a relaxation in COVID-19 related restrictions."
The second quarter also saw Melco's operating loss swell from 2021's $128.1m to $209.2m), with net loss following suit to close at $251.5m (2021: $185.7m) and adjusted EBITDA loss closing Q2 at $13.8m from a profit of $79.1m one year earlier.
To close, Ho addressed the group's ongoing developments: "The construction of Studio City phase two is progressing well. We will be monitoring the markets closely to determine the appropriate time to open and currently anticipate phasing the opening beginning in the second quarter of 2023.
"In Cyprus, the City of Dreams Mediterranean project has experienced delays due to some difficulties that we have encountered with our contractors.
"At this point in time, we expect to open in early second quarter 2023, subject to regulatory approvals. However, this remains a fluid situation and we continue to look at ways to expedite the progress."