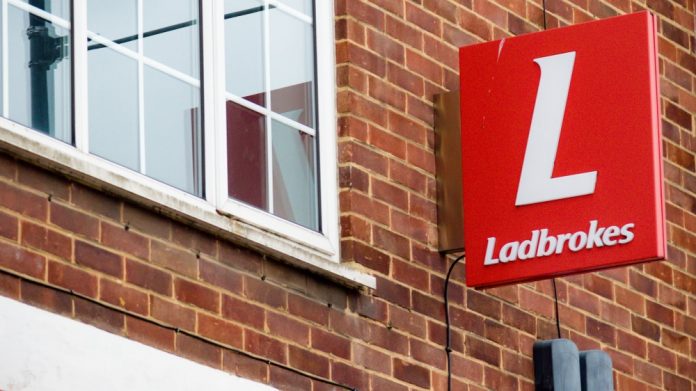 The spotlight is back on Entain a mere two weeks after it was told by the UK Gambling Commission to pay a £17m regulatory settlement.
Reported by The Times, a former high-staking customer at the group, named Simon Rose, has begun a High Court action, accusing the Entain subsidiary of allegedly failing to stop his problem gambling. 
Rose stated in the publication that Ladbrokes allowed him to lose £231,000 over seven months on bets totalling an alleged £1.8m.
Furthermore, the article detailed that Rose bet an average of £18,000 on the days he gambled, despite earning £3,000 and given a daily deposit limit of £20,000.
Placing his bets in the UK and United Arab Emirates, Rose has accused Ladbrokes of allegedly "breaching its licence" by "failing to carry out effective" checks of his source of fund or monitoring his level of betting between 2015 and May 2016.
Ladbrokes has denied violating any licence conditions, while Entain has stressed that the incidents in question occurred over two years prior to its acquisition of the Ladbrokes Coral group in 2017. 
Cited from The Times, a spokesperson for Ladbrokes stated that it was unable to comment on an active court case but expressed: "We would note that the claims in question took place two years before we acquired Ladbrokes."
Rose also claimed that the brand in question "made no checks" regarding his money origins until he had "built up losses of more than £100,000. 
Following a discussion with representatives, Rose set a deposit limit of £1,000 a week on his account yet claimed he was allowed to increase it to £20,000 in April 2016. The following month, Rose said he permanently excluded himself from betting with the firm. 
As aforementioned, the accusation against the Entain subsidiary follows on from last month's £17m penalty from the UKGC. However, the operator, in accepting the enforcement action, noted that the regulator "found no evidence whatsoever of criminal spend within Entain's operations". 
The UKGC confirmed that the gambling group's online business paid £14m and its retail business account for the remaining £3m. Furthermore, a threat of licence revocation for "further serious breaches" was also issued.
Responding to the UKGC action last month, Entain stated that it "accepts that certain legacy systems and processes" supporting its operation during 2019 and 2020 sell short of adhering to social responsibility and anti-money laundering safeguards.