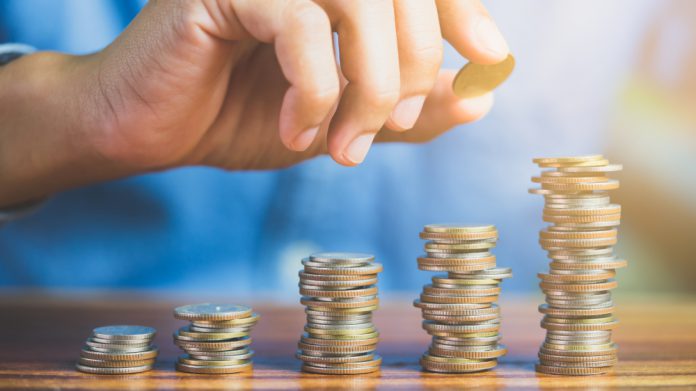 Rush Street Interactive has cited currency fluctuations impacting international revenue as a key reason in lowering 2022 revenue expectations, as group CEO Richard Schwartz reflected on the "fantastic progress" made towards profitability through Q3.
This aforementioned ambition has long targeted reaching this EBITDA target by the second half of 2023, which, as Schwartz reaffirmed, will be achieved through "a combination of solid revenue growth, disciplined marketing spend, improving gross margins and modest growth in our corporate G&A costs".
An analysis of key growth markets offered during a third quarter earnings call followed RSI reporting a 20 per cent revenue increase through Q3 to $148m (2021: $122.9m).
Despite this, net loss and AEBITDA loss tracked the reverse after closing the period at $22.7m (2021: $18.9m) and $12.5m (2021: $12.2m), respectively.
In keeping with wider trends, it was also noted by the operator that the online casino is "significantly larger and more profitable" than sports betting in those markets where both are operated.
Real-money monthly active users in the United States and Canada for the third quarter of 2022 grew 31 per cent year-over-year to 130,000, with average revenue per MAU up six per cent sequentially to $345.
"Two items to keep in mind as you evaluate our results," Schwartz noted. "First, in online casino, our hold rate was lower than normal and as a result, negatively impacted revenue during the quarter by an estimated $4m.
"Second, given the macro environment, we experienced foreign exchange headwinds that impacted revenue in both Columbia and Canada. We estimate foreign currency movements negatively impacted our revenue by approximately $2m during the quarter.
"Absent these two headwinds, our revenue would've been within the range expected.
"Looking at adjusted EBITDA, we posted negative $12.5m, a considerable improvement compared to last quarter's negative $18.6m. We remain profitable in the six markets of New Jersey, Pennsylvania, Michigan, Illinois, West Virginia and Columbia."
"We remain focused on building a strong foundation in our new markets that will provide stable, long-term growth opportunities"
Marketing expenses through the quarter dropped two percentage points to $44.7m (2021: $45.4m), with RSI CEO backing a data driven approach to investing in customers at what are believed to be "viable levels".
Schwartz continued: "In other words, we look hard at what we spend and what we get. We won't target market share. Rather, we continue to focus on earning and retaining customer loyalty by treating them well, being thoughtful, developing seamless experiences, and reducing friction at every possible interaction point.
"Our marketing efficiency continues to improve, validated by our cost per player in Q3 being down by over 50 per cent from the same quarter last year."
On an international basis, the group has noted that Ontario is "progressing very nicely" after a first full operational quarter," with RSI having reported market shared of seven per cent and two per cent for igaming and online sports betting, respectively.
"Given the number of competitors in the market and the advantage some of our competitors began with in terms of existing high brand awareness and access to online player databases, we are pleased with the success and hope to continue to build upon that in the quarters to come," Schwartz said.
The company has also emerged from a first full quarter of Mexican operations, where enthusiasm at the market opportunity is expressed after a quicker start than that previously experienced in Colombia.
A more significant contribution is expected from Mexico towards the latter stages of 2023, with Schwards asserting the RSI possesses a long term chance to be "as successful in Mexico as we are in Columbia".
On home soil, Maryland is billed as "another exciting market, while plans are also in place to launch in Ohio shortly after the market goes live at the turn of the year.
Regarding the period that lies ahead, RSI has also documented a dip in revenue expectations for the full-year due after "considering the effects of currency fluctuations impacting our international revenue and our third quarter results".
This is now expected to fall between $580m and $600m, which, at the midpoint range, would represent a 25 per cent increase in Q4 revenue. RSI previously expected revenues for the full year to be between $600m and $630m.
"We remain focused on building a strong foundation in our new markets that will provide stable, long-term growth opportunities while keeping an eye on future profitability," Schwartz concluded.