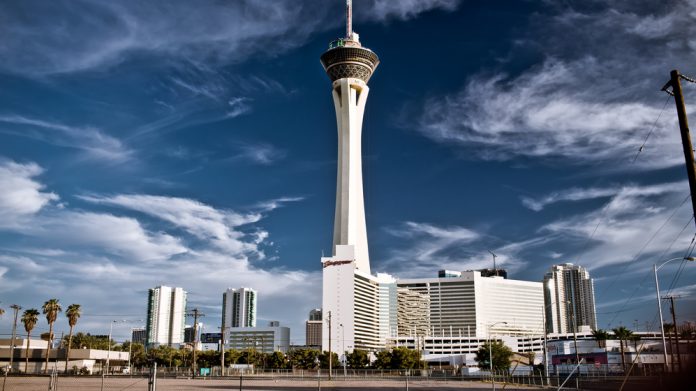 Golden Entertainment has reported a "larger impact from seasonality" year-on-year after the operator reflected on financial struggles endured through the third quarter.
Coming off the back of the economic challenges encountered during the year's second quarter, the company has reported revenue from July through September of $279m, a one per cent decline from $282.4m.
Decreases were felt across the gaming, food and beverage and rooms segments to $188.42m (2021: $193.16m), $43m (2021: $44.27m) and $30.76m (2021: $31.56). The group's other division increased to $16.77m (2021: $13.41m).
To compound this, net income more than halved after slipping from $29.1m one year ago to $14m, while AEBITDA down 17 percentage points to close the three month time frame at $61.1m (2021: $73.4m).
On a geographical basis, GDE's Nevada casino resorts, comprising The Strat, Casino & SkyPod, Aquarius Casino Resort, Edgewater Hotel & Casino Resort, and Colorado Belle Hotel & Casino Resort, saw revenue and AEBITDA decrease 5.26 per cent and 23.21 per cent to $98.9m (2021: $104.4m) and $30.1m (2021: $39.2m), respectively
Nevada locals, which includes Arizona Charlie's Boulder, Arizona Charlie's Decatur, Gold Town Casino, Lakeside Casino & RV Park and Pahrump Nugget Hotel Casino, also tracked drops of one per cent and 18 per cent across each to $37.7m (2021: $38.1m) and $16.8m (2021: $18.1m), respectively.
Elsewhere, revenue for the year at Maryland's Rocky Gap Casino Resort recorded slight declines in revenue and AEBITDA in closing Q3 at $7.44m (2021: $7.66m) and $20.26m (2021: $20.83m)
The distributed gaming segment, made up of operations in Nevada and Montana as well as branded taverns in the former, followed suit as each reporting segment came in at $117.6m (2021: $117.9m) and $18.8m (2021: $21.2m).
Blake Sartini, Chair and Chief Executive Officer of Golden Entertainment, explained: "Our quarterly results continue to be significantly above 2019 levels, despite reflecting a larger impact from seasonality compared to the same period last year. 
"We are encouraged by the current business trends to start the fourth quarter and we are well positioned to succeed in any economic environment.
"Our third quarter was also highlighted by our announcement to sell our Rocky Gap Casino Resort for $260m, which will allow us to focus further on our core operations, maintaining the strength of our balance sheet and opportunistically returning capital to shareholders."
For the year-to-date, revenue is up 3.66 per cent to $842m (2021: $814.58m), however, net loss more than halved to $71.28m (2021: $142.67m) with AEBITDA down 9.17 per cent to $203.39m (2021: $223.93m).