Comtrade Gaming has a long-established reputation for supplying its igaming platform, bonusing and CRM products to major operators, but it is now also starting to partner with some of the industry's rising stars. Its Chief Commercial Officer Steven Valentine told CasinoBeats about what Comtrade is doing to meet the requirements of those challenger brands and their growth plans.
CasinoBeats: Comtrade is known for its work with tier one operators, but recently said it had made its igaming platform more accessible to small and mid-size operators who have 'outgrown their current solution'. Could you tell us a little more about what that entails?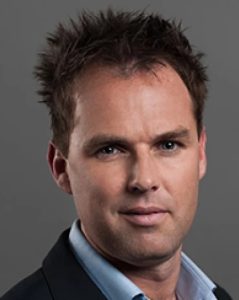 Steven Valentine: You are absolutely right, we are well known for providing the platform to the likes of Dafabet, Mansion, Superbet etc. But what we have seen is a real demand from operators that started out with white label or fully turnkey solutions who have now grown to the extent where their solution no longer works for the scale of their business.
The biggest issue they seem to face is being able to secure development resource. They are not able to build the features and functionality they want to, or it just takes far too long.
We have always been a gaming company with a focus on software development at the very core of the business. Most of our clients have retained development teams that focus specifically on their individual requests, so as well as getting all of our roadmap features, they also get their own roadmap.
This model also works very well for mid-size operators. We provide all the technology and the cloud hosting on an individual stack per client and we maintain this 24/7, but the client can take responsibility for the frontend or apps, and they contract directly with all third party suppliers for sports, games, and payments etc. It's like having an in-house solution without having to build or have your own tech team.
CB: How do the technical challenges faced by challenger brands differ from those encountered by major operators? And how can platform providers help them tackle those issues?
SV: The biggest challenge small or mid-size operators face is having a very finite amount of technical resource and choosing where to focus that. One example is technical compliance. It can take a team of a significant size just to ensure you are compliant with regulations and responding to the ever-changing rules. This sort of work isn't growing the business, it's just treading water, but it has to be done.
Many operators understand their business very well. They know the marketing tools they need or features they want to develop but the process of bringing that to fruition takes time and competes for attention for development resource
Operators really want to focus as much effort as possible on marketing, since having their technical resource focusing on this area will always bring the biggest results. We can take care of the rest from a technology point of view.
CB: Anyone logging on to a casino review site can't help but notice that many of the online casinos are very similar. When growing operators come to upgrade their platform, what can they do to customise their offer and differentiate themselves from the competition?
SV: The biggest ways to differentiate are by your brand, website/app, and the player journey. These areas are constantly tweaked and refined on a daily basis and even the smallest operators want to control this in-house. This is where you need a platform partner that can quickly support a client's frontend changes with the corresponding backend functionality.
CB: The race to launch in newly-regulated territories can prove crucial in establishing market share; how does Comtrade help its operator partners expand into new territories and comply with local regulations?
SV: Nearly all of our clients operate in many jurisdictions with different rules. Our igaming platform iCore supports multiple jurisdictional rules from a single instance, so where regulation allows it, you can operate and be compliant in multiple countries without having a separate technology stack.
You can also run multiple brands with different products, different bonusing rules and separate loyalty schemes, again all from one instance.
CB: With player acquisition costs sky high in many markets, developing an effective retention strategy has never been more important for growing operators. How can Comtrade's player management and CRM functionality assist operators in achieving that?
SV: Our bonusing and loyalty modules are definitely among the best in the industry. The ability to deliver real-time bonusing, real-time push messaging and dynamic player segmentation ensures you are as close to a player as you can be and can react to their personal experience on the site.
The operators we have migrated to our platform have experienced massive levels of growth. This, due to a combination of their expertise in operations and marketing, and our technology, gives them the tools they need to be extremely successful. When it comes to CRM, we also integrate with many of the leading products and services that work in combination with our platform.
CB: Choice of games is a key factor for players when deciding which operator to use. How can smaller operators ensure they have new and popular titles from as many developers as possible, without incurring large integration costs?
SV: Our operators deal directly with their suppliers which gives them the opportunity for the best possible rates. This is with a mixture of direct connections with the largest game suppliers and using aggregators for the smaller ones.
A direct connection enables the game supplier to establish a strong relationship and offer incentives for promoting their games. Once a new game provider becomes successful with an operator, they will typically then look to migrate them to be connected directly.
CB: And finally, Comtrade operates in a very competitive part of the market – what is the main USP that sets the company apart?
SV: In a word, flexibility! We are fairly unique in gaming because we build very bespoke solutions for our clients. This may take the form of building a piece of middleware that connects to some proprietary software an operator has, or potentially could be integrating an existing land-based solution, so they have a single customer view.
The point being, we find the right technical solution for our clients and build it. After being in the industry for over 18 years, there really isn't a lot we haven't seen and we are able to develop exactly what clients need.