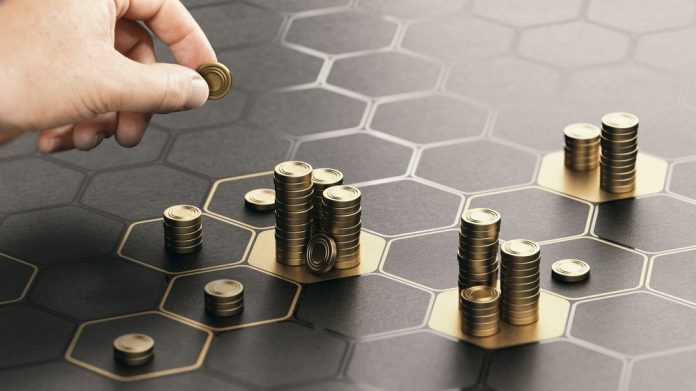 Gambling.com Group is focused on disciplined investment to build-up upon a "strong position" heading into 2023 after dissecting a Q3 that represents "continued strength in established markets".
With the group's aforementioned strategy coming to fruition at the quarter's end via the acquisition of "ultra-premium domain name Casinos.com," much praise is heaped on a "rapidly growing" North American region.
The third quarter saw revenue rise 94 per cent to $19.64m (2021: $10.12m), with gross profit up 88.12 per cent to $19m (2021: $10.12m), however operating profit slipped to $156,000 (2021: $2.41m) while net income attributable to shareholders dropped 51.63 per cent year-on-year to $2.26m (2021: $4.67m). Q3 adjusted EBITDA closed at $6.41m, up 32 per cent from $4.87m.
Taking a closer look at the North American market, Charles Gillespie, Chief Executive Officer and Co-founder, said: "Our investments to expand the breadth and quality of our portfolio of performance marketing websites ahead of new North American market launches has positioned Gambling.com Group for strong performance from its first day of operations in each of these new markets."
He continued: "This growth reflects, in part, contributions from three new markets that have come online since Q3 2021, including a strong first month of operations in Kansas which opened on September 1.
"We believe our similar investments in premium domains to address markets that we expect to come online over the next several quarters, including Ohio, Maryland and Massachusetts, position the company for similarly strong starts as these new markets formally launch."
For the year-to-date, revenue is up 72.19 per cent to $55.15m (2021: $32m) and gross profit closed the nine month period at $52.82 (2021: $32m), with operating profit sliding to $2.18m (2021: $10.76m) while net income attributable to shareholders finished up at $6.79m.
"In addition to leveraging our extraordinary North American growth opportunity, we continue to grow in more established markets, as reflected by our all-time record quarterly revenue in the UK and Ireland," Gillespie commented.
"Gambling.com Group's strong performance in both new and mature markets provides clear evidence that our performance marketing platform helps online gambling operators address their critically important goal of investing in efficient and profitable customer acquisition that delivers easily attributable and quantifiable returns.
"Our consistently strong adjusted EBITDA and free cash flow, even as we continue to invest to drive further growth, is a key differentiator for Gambling.com Group.
"We will continue to benefit from our proprietary technology, which offers us competitive advantages, a significant pathway for near and long-term growth in North America, a track record of delivering consistent growth in our established markets and an operating model that drives profitability.
"As such, we are confident in our ability to grow over the balance of this year and extend our successes in 2023 and beyond."
For the full-year, Gambling.com has reiterated full-year guidance that would bring revenue of $71m-$76m, up 74 per cent YoY at the midpoint, and AEBITDA of $32m-$37m, an increase of 33 per cent if split down the middle.
Elias Mark, Chief Financial Officer of Gambling.com Group, added: "Our third quarter revenue and adjusted EBITDA were ahead of analyst consensus estimates. 
"We remain focused on investing in the business in a disciplined manner as we prioritise growth that delivers positive free cash flow. 
"The company remains well capitalised and in a strong position to meet our 2022 full year outlook and to generate continued growth in 2023 and beyond."