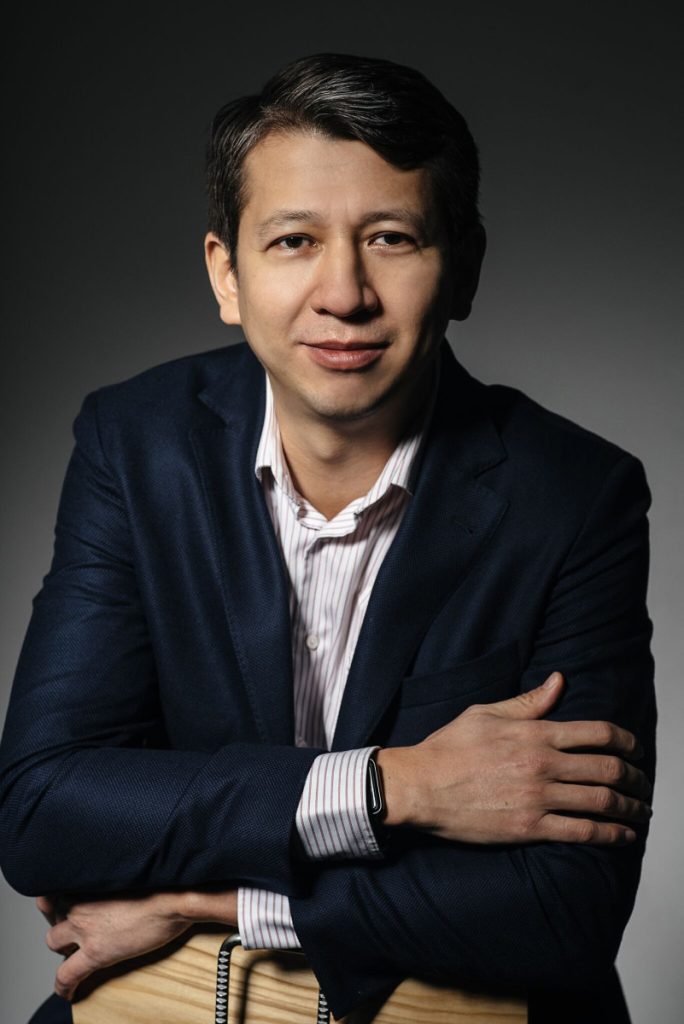 Evenbet Gaming recently announced the launch of its Game Constructor tool, with the company holding 'high-expectations' that it 'will be well-received by operators across the globe'.
Those were the words of Evenbet Gaming's CEO, Dmitry Starostenkov, in response to the online poker provider's launch of a gamification tool that allows operators to modify and design their own poker games.
Installed in the back-end of online casino operators, the company's tool will see affiliated platforms become able to cater poker games to differing global audiences, in a bid to increase their partners' player bases.
In an interview with CasinoBeats, Starostenkov highlighted the significance of the Game Constructor for expanding global outreach, before delving into future plans to eventually allow players to design their own poker games themselves.
CasinoBeats: What encouraged the development of this new gamification tool to allow operators to make their own customisable poker games?
DS: Ultimately, it comes down to the next phase of modernising online poker and delivering a concept that will make a real difference to the way operators can engage with their players, as well as attract a wider audience.
As one of the leading poker platform providers within the industry, we understand the challenges that operators worldwide face and are committed to bringing solutions that enhance their operations.
With EvenBet Gaming's Game Constructor, operators now have the ability to introduce unique content to their offering by tailoring any of the 30+ existing games on our platform to suit their players' specific preferences.
It also offers operators powerful analytics on identifying player's preferences. By conducting
experiments, they will get a clear indication of which modifications have higher demand, and so shall we. This will give us a great indication of the direction player preferences are moving in, allowing us to keep the platform as up-to-date as possible.
We certainly have resources to create new games in-house but thanks to this tool, we'll be able to analyse and to prioritise the most-played games. Needless to say, we have high expectations this will be well-received by operators across the globe.
CasinoBeats: What impact do you think this new tool can offer operators and the way players engage with their platforms?
DS: The key benefit for operators is that they can differentiate their existing poker offering, as well as produce content that they know will resonate with their own customer base and attract new players.
Operators know their audience better than anyone else, so handing greater control over to them on how our games are presented to the end user makes complete sense to us.
By utilising our extensive experience of over 18 years in developing highly engaging poker content for players worldwide, they can make the necessary adjustments at the front end to ensure the games they are offering are the right fit for their brand, and crucially, elevate their offering to new heights.
CasinoBeats: Now that the new mechanism has been launched, what has the initial response been like from players and clients?
The initial flurry of operators we have spoken to about Game Constructor have spoken very highly of the tool and believe it will be hugely beneficial to them. Particularly within mature markets where poker is already popular, there is a need to evolve the overall experience and introduce players to new formats. We've already achieved this by offering over 30 different game types.
Now with Game Constructor, operators have the opportunity to go beyond that and offer a truly personalised poker experience by configuring game types to match their needs.
We're expecting the first batch of operators to go live with Game Constructor very soon, with further discussions planned with our commercial team. Clearly, the decision to develop such a tool has made strategic sense for us and responds to a market challenge that our partners are currently facing.
CasinoBeats: In the latest Evenbet White Paper, you noted companies are focusing less on Europe and more on upcoming markets, how do you feel this gamification service can impact the European market specifically?
In mature markets where competition is high and online product offerings are very similar, there is a huge need for differentiation in order to attract and retain players. With so many new forms of entertainment available to people, our industry has to rise to the challenge and ensure we're taking our experiences to another level.
This is hugely important for the poker sector, given we're developing content around one of the oldest forms of entertainment. Game Constructor can help European-facing operators to introduce alternative ways to enjoy poker.
They can create a unique offer by customising general rooms and tables, as well as put their branding to specific games and tournaments. With the ability to develop an intriguing and exclusive offering, operators can increase engagement without the need for huge bonus offers and instead lean on the effectiveness of creative mechanics to attract players.
CasinoBeats: Suppliers are in a constant battle to deliver unique and intelligent services without overcomplicating their products. How easy is it for operators to utilise this service?
This was a major consideration for us during the development process. We wanted to make the tool as easy as possible for them to customise the games and tournaments we offer. Anything too complicated will simply mean they won't be able to truly maximise the potential of this innovative product.
Fortunately, the initial feedback we've had from clients is that the system is intuitive and
straightforward to utilise. We'll continue to sharpen the back-end infrastructure to ensure it's as seamless as possible.
CasinoBeats: With the tool available in EvenBet's online poker platform, are there any plans to develop this so that it can be used by players as well as operators?
That's certainly an area we're exploring. That would give players the freedom to try games that match their own desires, which will ultimately lead to extended engagement sessions.
We have a forward-thinking culture here at EvenBet Gaming, which means we're constantly brainstorming ways to modernise the online poker experience and take it to the next generation.
Product innovation really excites us and hopefully we can introduce more concepts to the marketplace in 2023 and beyond.