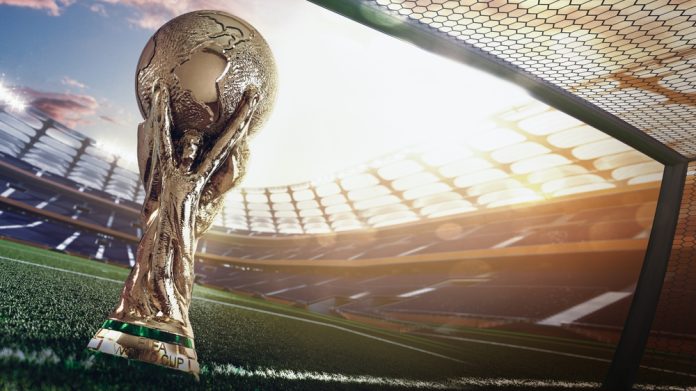 New figures from the Betting and Gaming Council have revealed that betting adverts on ITV during the 2022 World Cup group stages fell by 34 per cent when compared to the World Cup in 2018.
According to a recent study, when excluding National Lottery adverts, a total of 110 betting commercials appeared on ITV during the preliminary rounds of the football competition.
These figures prove that the number of betting adverts shown during World Cup group matches has fallen by over a third since the last tournament, which saw around 167 adverts shown.
Michael Dugher, Chief Executive of the Betting and Gaming Council, stated: "At the start of the World Cup, the usual suspects said we would see a 'perfect storm' of problem gambling, sparked by waves of betting adverts. This data proves that these warnings were yet again wrong.
"The evidence shows that calls from prohibitionists to ban betting ads and sports sponsorship are not backed up by the evidence, with the government themselves acknowledging independent research 'did not establish a causal link between exposure to advertising and the development of problem gambling'.
According to this data, 4.5 ads were shown per live match during the group stages at this year's World Cup, compared to 8.35 in the 2018 tournament.
The BGC has suggested that this decrease is a direct result of the whistle-to-whistle ban introduced by the Council's members back in 2019, in which betting ads cannot be shown between five minutes before and after a live match.
In 2021, a report found that this ban had led to a 97 per cent reduction in the number of betting adverts being seen by children.
Dugher continued: "Nevertheless, the reduction in betting ads is further proof of the continued commitment by BGC members to raising standards – while also promoting safer gambling tools like setting deposit limits and time-outs, and signposting help to those who need it.
"All of this is in marked contrast to the unsafe, unregulated black market online that pays no tax and makes no contribution to the economy or many of our much loved sports".
A report conducted for the BGC alleged that compulsory affordability checks may pose a threat to the regulated betting and gaming industry.