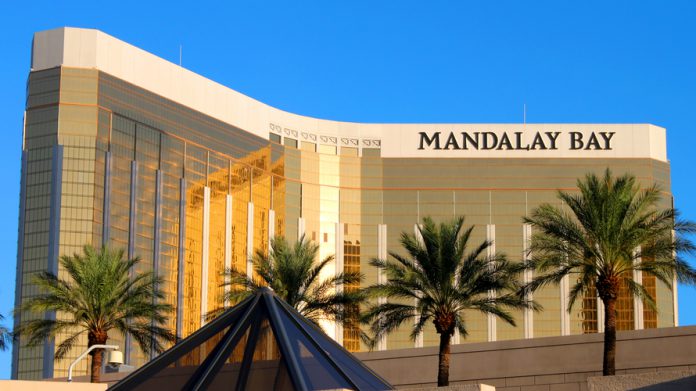 Vici Properties has finalised the purchase of the remaining 49.9 per cent of a joint venture that owns MGM Grand Las Vegas and Mandalay Bay Resort.
The pair of real estate investment trust's detail that the acquisition of Blackstone's share of the JV will be for $1.27bn and Vici's assumption of the pro-rata share of the existing property-level debt. 
This debt has a principal balance of $3bn, matures in 2032, and bears interest at a fixed rate of 3.558 per cent per annum through March 2030.
The properties, situated at the south end of the Las Vegas Strip, are subject to an existing triple-net lease agreement between the JV and MGM Resorts International. This will generate annual rent of approximately $310m upon the commencement of the next rental escalation on March 1, 2023.
The MGM Grand Las Vegas and Mandalay Bay lease has a remaining initial lease term of approximately 27 years, expiring in 2050, with two ten-year tenant renewal options. Rent under the lease agreement escalates annually at two per cent until 2035, and at the greater of two per cent or CPI (subject to a three per cent ceiling) from that point on.
Vici gained its 51.1 share in the JV in August 2021 following the acquisition of MGM Growth Properties for a total consideration of $17.2bn, with this assumption of full control first detailed in December.
Edward Pitoniak, Chief Executive Officer of VICI Properties, said at the time of the transaction first being disclosed: "We have been honoured to be BREIT's partner in the MGM Grand Las Vegas / Mandalay Bay joint venture and this transaction further demonstrates the ability of Blackstone and Vici to work together productively, now and in the future. 
"We're excited to further our investment in MGM Grand Las Vegas and Mandalay Bay, two of the largest and highest-quality resorts in what we believe is the leisure and convention destination with the most compelling future demand outlook.
"This transaction also provides us with the opportunity to further grow our partnership with MGM Resorts International as they look to capitalise on the growing vitality of the south Strip."
Speaking to CasinoBeats last month, Pitoniak confidently proclaimed that "Las Vegas has very few global rivals" confidently proclaimed amid a prediction that investments into the Nevadan city are something of a no brainer. 
"The post-COVID urge to gather will not wane quickly and America's gaming assets are unrivalled places to gather," he stated.
"The event calendar in Las Vegas in 2023 is, not to put too fine a point on it, insane. And then we get the Super Bowl in early 2024. Las Vegas will be the busiest place on earth in 2023.
"We're particularly excited about the global exposure that Las Vegas will generate by hosting its first F1 race, right on the legendary Strip. The world will watch and it will see, clearly, that there's no place like Las Vegas."