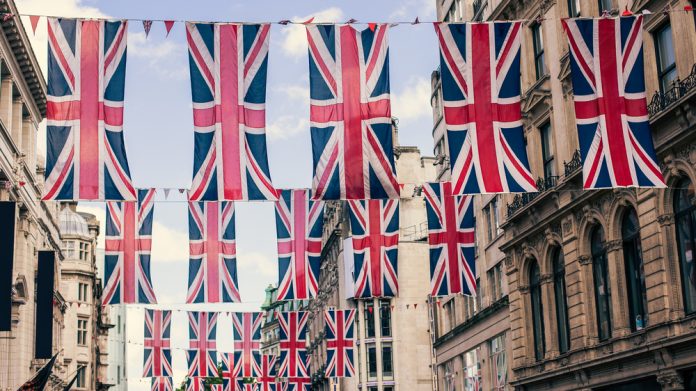 The Office for Health Improvement and Disparities has called on the government to acknowledge harmful gambling as a public health issue after publishing its long-awaited evidence-based review of gambling harms.
Ahead of the planned release of the 2005 Gambling Act review, the OHID has updated its research and analysis on gambling-related harms required by the Department for Digital, Culture, Media and Sport report, which was first published by the now-defunct Public Health England in September 2021.
The update states that almost half the population within England, 24.5 million people, gamble each year and pinpointed participation in the National Lottery as the "most common" type of gambling, not including young people who preferred scratchcards. 
Of this population the HSE estimated that 0.5 per cent of the population were problem gamblers, a reduction from 0.9 per cent in 2015. This is higher than the UK Gambling Commission's official figures which put the problem gambling rate in the UK at 0.2 per cent, something which has been repeatedly pointed to by stakeholders such as the Betting and Gaming Council as indicative of the industry's existing player protection methods' strength.
PHE was disbanded in March 2021, with its research functions transferred to the OHID, who were tasked with updating the 2023 figures.
The review comes in two parts, the first, which focuses on a four year combined dataset from the Health Survey for England, which is said to present new analysis undertaken for this review, and second focuses on previously published sources of gambling data.
However, while the National Lottery may be the most common form of gambling, the review noted that harmful gamblers are far more likely to participate in seven or more gambling activities, with low participation in the National Lottery and high participation in online gambling, which includes slots, casino and bingo games.
Online participation for harmful gamblers was 23.4 per cent, allegedly more than double that of the general population back in 2018, which stood at 9.4 per cent. 
Both the North West and the North East of England had the highest prevalence of people gambling at levels of elevated risk, 4.4 and 4.9 per cent respectively. Alternatively, the South West reportedly had the lowest prevalence with a total of three per cent.
Over the last 12 months, the report states that 54 per cent of the population in England aged 16 and over have taken part in some form of gambling. This, compared to 2012 when gambling activity questions were first included in the HSE, is a reduction of over 10 per cent, dropping from 64.5 per cent.
Though the National Lottery was deemed the most common form of gambling in England, this form also witnessed a decline since 2012, which stood at 52.5 per cent. Each year, this figure has continued to drop, with 2015 totalling 45.7 per cent, 2016 at 40.5 per cent and 36 per cent in 2018.
After the lotteries, the most common types of gambling activity according to HSE 2018 were in-person horse racing (8.1 per cent), online betting with a bookmaker (7.8 per cent), slot – electronic gaming – machines (5.7 per cent) and in-person bingo (4.5 per cent).
Throughout all this, all but online betting with a bookmaker, witnessed drops from the figures in 2012, with in-person horse racing dropping from 10.4 per cent (and 11.1 per cent in 2015), slot machines declining from its high of 7.1 per cent in 2015 and bingo halls also dropping from 5.9 per cent in 2015.
Relating to the total costs of harms, the PHE predicts that, across the UK covering a variety of areas and markets, the current total cost stands around £1.05bn to £1.77bn, which is attributed to both government costs and wider existing player protection methods.
Total health harms ranged from £754.4m-£1.4bn, attributed to deaths from suicide (£241.1m-£961.7m), depression (£508m), homelessness (£49m) and alcohol dependence (£3.5m) among adults, as well as illicit drug use among 17-24 year olds (£1.8m).
Regarding suicides, PHE's judgement on the wider societal costs stems from an estimate of between 117 and 496 deaths per year. A stark difference from Gambling With Lives numbers that claimed there are over 400 deaths annually.
Problem gambling analysis continues to rely on qualitative best available evidence, such as specific literature and analysis taken from separate reports.
As such the report recognises that "most of the evidence has not attempted to or not been able to establish causal links between gambling and harms."
"Although we need further research to understand the extent of the causal relationship between harmful gambling and impacts, this research allows us to examine the financial costs to the government and the societal value of the health impacts associated with harmful gambling."
Gambling has also been re-added to the forthcoming Adult Psychiatric Morbidity Survey, having been removed for 2014, which the report states will improve data about the relationship between harmful gambling and mental health.