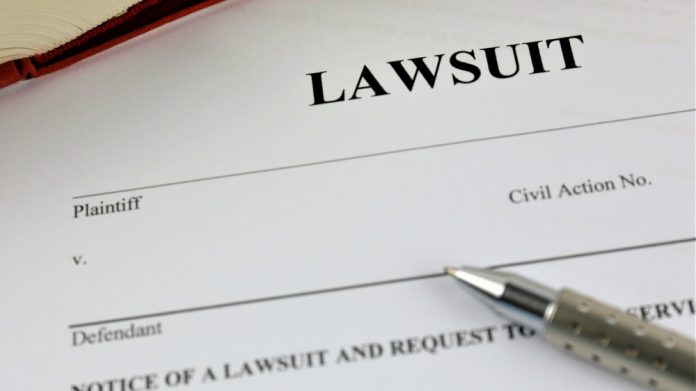 Former Esports Entertainment Group CEO Grant Johnson is seeking over $1m in compensation and 200,000 shares in company stock after a lawsuit was filed that alleges a breach of employment.
Johnson, who was ousted in early December, claims that the group terminated his employment "for contrived reasons despite a narrowly defined 'for cause' requirement" as well as failing to pay contractually-agreed wages, bonuses and severance.
The group confirmed the exit of Johnson towards the end of last year in a raft of significant changes, which saw Jan Jones Blackhurst confirmed as a replacement as Chair of the board of directors. On December 30, 2022, Alex Igelman was confirmed as new CEO.
In filings with the district court of Southern District of New York, it is alleged that the defendant terminated the employment immediately and "did not provide 60-days notice as per an employment agreement".
EEG had ceased employment "for cause", citing fraud, willful misconduct, and/or gross negligence, however, Johnson argues that, if true, the allegations would not constitute this.
Upon a termination for cause, the company is said to have indicated an intention to pay his base and benefits, including vacation pay, until the date of termination of employment, with no further pay or bonuses due for the remainder of a contract that was due to run until 2025.
In addition to indicating that "even if true, these allegations would not constitute fraud, willful misconduct, and/or gross negligence," it is emphasised that "the allegations are false".
Furthermore, the filing also noted that while EEG claimed fraud in company minutes, with the board of directors considering these same allegations on April 18, 2022, and "unanimously agreed that no investigation into Grant's alleged actions from Ayrton lawyer was necessary".
The filing continued to state that, if true, the allegations would not constitute cause because this would require "demonstrable and serious injury to the company".
It is claimed that as a result of defendant's conduct, the plaintiff suffered damages including the loss of the remainder of the current term of employment, compensation under two sections of the employment agreement and compensation already earned but not paid.
Damages being claimed include base compensation of $300,000 plus a three per cent annual increase on the two remaining years of Johnson's initial term, a cash bonus of $450,000 related to company performance through 2021 and $1.15m corresponding to 200,000 shares.
Alongside the leadership changes disclosed in December, EEG also elaborated on "significant progress" in reducing costs and considering strategic options regarding igaming assets that were said to "not contribute to profits and cash flow".
The include a sale of the company's online casino business in Spain, closure of Argyll Entertainment's igaming operations in the UK and Ireland and a process to evaluate wider strategic options.