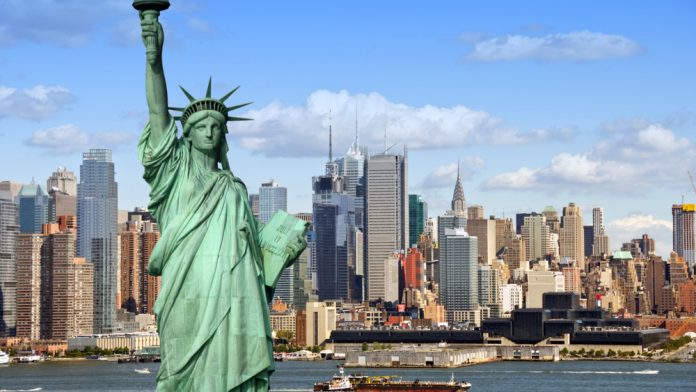 New York State Representative J. Gary Pretlow has filed a bill to legalise online poker in the state as it looks to amend its gambling laws in 2023.
The bill aims to reclassify certain poker formats, such as Texas Hold'em and Omaha, as games of skill, rather than chance, to make them legal across the Empire State.
HB1380 seeks to amend to the racing, pari-mutuel wagering and breeding laws to classify both poker formats as games of skill, declaring that 'courts have found that where a contest pits the skill levels of the players against each other, those games are games of skill and not games of chance'.
The bill also highlighted that the internet can help players find illicit ways of accessing online poker. HB1380 states that this issue needs "regulatory oversight to safeguard the integrity of the games and participants".
With this legislation, the New York State Gaming Commission would operate regulatory oversight of online poker from 180 days of the bill coming into place, with 11 licences becoming available to companies with pre existing class III gaming licences as well as VLT licences.
Further, all licence holders would be subject to a one-time fee payable to the gaming commission over a maximum of 60 months, standing at $10m.
HB1380 also suggests a tax rate of 15 per cent on all GGR made from those online poker operators, with the funds set to be used to top up the state lottery fund for New York.
This is not the first time an attempt has been made to legalise poker in the Empire State, following numerous previous probes that had little to no impact.
In January 2019, Senator Joseph Addabbo introduced a similar bill that also sought to provide 11 licences across Class III licensees and VLT-certified establishments.
Unfortunately, that bill failed to pass the house and Sen Addabbo repeated this failure in 2021 with a bill aiming to legalise both online poker and online casino.
Despite the previous failures, Pretlow will hope to have the support needed for the bill to pass through the legislative procedures required. This could be helped by the impressive performance of the state's sports betting market since it launched last year, which yielded record taxes.
Lawmakers within New York are set to amend the state's sports betting laws in order to offer tax relief to operators who have, so far, paid 51 per cent tax on GGR since the market launch.
Suggested proposals would see the tax burden of these companies decreased to either 50 or 25 per cent, depending on specific conditions.