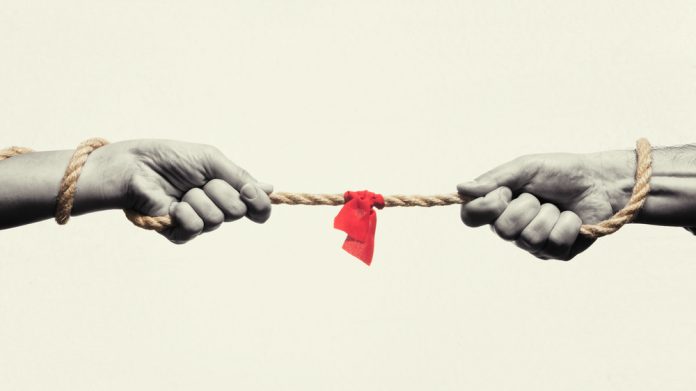 Illicit online gambling sites are "having a field day" due to constant delays to the gambling white paper, according to Craig Whittaker, MP for Calder Valley. 
In a blog post on Conservative Home, Whittaker expressed that the white paper "cannot come soon enough", with the potential launch a mere few weeks away, something that's been stated more than once since 2019.
Whittaker noted that any further delays and the uncertainty that brings to the sector, will only serve to threaten investment, jobs and player safety, while bolstering a growing black market in gambling.
He stated: "These illicit online sites are having a field day, providing unlicensed gambling within a few clicks of a mouse. According to the most recent published data the number of British punters using these shadowy services has more than doubled in just two years, from 220,000 users to 460,000, and the amount staked is now in the billions of pounds."
One of the central issues caused by these delays is affordability checks, a background test to prevent customers betting beyond their means.
"Policing access to these sites is an impossible job…"

Craig Whittaker, MP for Calder Valley
Whittaker emphasised that, as of writing, there is "no such thing as a frictionless affordability check". Calder Valley's MP went on to pinpoint that many operators have filled the void by forcing customers to prove they can play by requesting private financial documents, such as a pay slip.
This is to fall in line with regulators but, as a result, bettors are either choosing not to bet or consider the unsafe and unregulated gambling black market.
He added: "Policing access to these sites is an impossible job. As soon as one site is shut down, it pops up again under a different name. Not only are they readily available, they play by different rules to the regulated betting and gaming sector in the UK.
"In stark contrast to licensed operators, they target youngsters, allow punters to bet with credit cards, make no interventions if punters are displaying problem play, don't offer any safer gambling tools like timeouts or deposit limits, do not support sport, and do not pay a penny in tax.
"And punter's redress if they fall foul of these illegal sites? Nothing, there is no lever of power the Gambling Commission can exert upon them."
"These murky black market sites and their bosses are waiting in the wings…"

Craig Whittaker, MP for Calder Valley
Whittaker stated that anti-gambling campaigners who aim to overhaul regulation must look at other countries "crucial errors" with introducing draconian rules without considering unintentional impacts, something he believes the former "often fail to see this threat".
Highlighting three examples – Norway, France, Italy and Sweden – all three experience black market activity due to restrictions.
Norway introduced a state monopoly for all gambling, along with restrictions to stakes and advertising and the introduction of strict affordability checks. These movements resulted in a black market that accounts for over 66 per cent of all money staked in the country.
France introduced a similar structure and, like Norway, black market gaming accounts for a majority at 57 per cent. Italy, while not including a monopoly, implemented a complete ban on betting and gaming advertisements. This resulted in the black market accounting for 23 per cent of money staked.
"The idea that we should be trying to outflank Labour via state intervention with a new tax is deeply un-Conservative."

Craig Whittaker, MP for Calder Valley
On the anti-gambling campaigners' motivation, Whittaker added: "The measures they want to see in the UK like advertising curbs, bans on promotions, and health warnings on betting products, don't achieve their stated aim – to drive down problem gambling.
"In addition to these measures, they want the government to launch a new tax to fund Research, Education, and Treatment to tackle gambling harm, despite an extra £100m being voluntarily donated by the nations' biggest betting firms to support RET.
"The idea that we should be trying to outflank Labour via state intervention with a new tax is deeply un-Conservative. A statutory levy would not raise any additional funds for RET work, but it would dismantle a voluntarily-funded charitable sector that has existed for over two decades and is currently helping to keep problem gambling rates low at 0.3 per cent of British adults."
Looking ahead, Whittaker expressed that the best way to protect the small proportion who struggle is to "guarantee a mature, regulated sector" and not enforce measures that will push punters to illicit corners of the internet.
He concluded: "If punters are to bet, they should do so with licensed operators: ones that have standards, that abide by regulations, and are sanctioned accordingly if they breach those regulations.
"These murky black market sites and their bosses are waiting in the wings, the white paper must be balanced, or it risks bolstering their foothold in the UK."