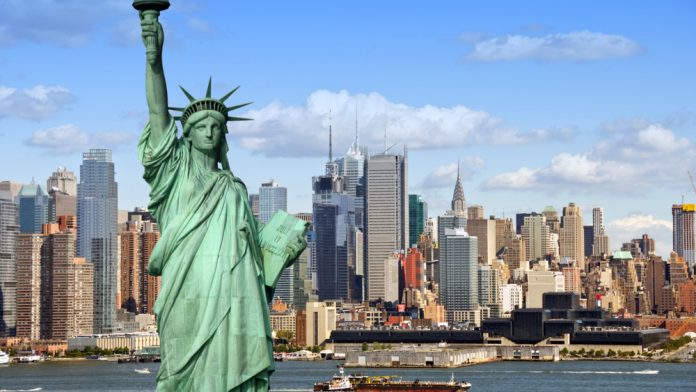 Mohegan has linked-up with Soloviev Group it the latter's bid as the casino partnership of Freedom Plaza in New York. 
The collaboration between the two comes as a result of the New York State Gaming Commission's request for applications to develop and operate up to three downstate casinos. 
"Mohegan is known for the wide array of extraordinary experiences and exceptional service we provide our guests – but it is truly our culture, values and commitment to our community that set us apart as an organisation," said Ray Pineault, CEO and President of Mohegan.
"Our rich Mohegan heritage provides the foundation for how we operate our business and guides our commitment to our employees, our approach to guest services and our relationship with partners and the communities in which we operate and serve.
"We look forward to infusing our 'Spirit of Aquai', our guiding philosophy, into New York state."
The proposed Freedom Plaza will introduce the world's first museum dedicated to the celebration of freedom and democracy.
Freedom Plaza will also serve the community at large with the availability of a substantial green area, a performance venue, Ferris Wheel, a 1,000 plus room hotel and two residential towers which will work towards satisfying the city's critical shortage of housing.
Connected to the Franklin D. Roosevelt East River Drive and numerous bus stops, Freedom Plaza is a short walk from the 34th Street ferry and Grand Central Station. The development team will also explore providing additional dedicated ferry service.
Furthermore, Mohegan noted that Freedom Plaza will generate thousands of well-paying jobs throughout the construction process and upon opening and inject the local economy with millions of dollars in new tax revenue.
"As a leader in socially responsible development, we will honour, complement and advance Mohegan's principles through sustainable and carbon-neutral property development," explained Stefan Soloviev, Chair of Soloviev Group. 
"This strategic partnership will not only ensure that Freedom Plaza will be ethically developed, but provide long-term economic prosperity for the local community, a positive impression on regional and international tourism and a lasting impact on New York City for generations to come."