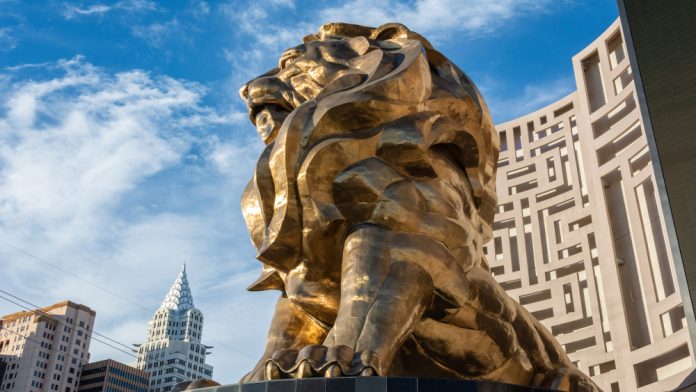 MGM Resorts has confirmed that it has "moved on" regarding its interest in Entain as the firm reports an 18 per cent increase in its Q4 net revenue.
Publishing its fourth quarter results, MGM ended 2022 strong due to a fifth-straight quarter of record performances from its Las Vegas properties, which now include The Cosmopolitan after it was acquired in May last year.
The company did note the figures were partially offset by the sale of The Mirage in December 2022 to Hard Rock for $1.075bn.
Bill Hornbuckle, Chief Executive Officer and President of MGM Resorts, commented: "We achieved our fifth consecutive quarter of record-breaking Las Vegas Strip Resorts Adjusted Property EBITDAR in the fourth quarter.
"What we accomplished in 2022 is nothing short of remarkable, and is a testament to our strategic plan, scale, brand strength, talented team, loyalty programme and the diverse geographies and channels in which we operate.
"We believe that there is strong momentum in our business and our 2023 outlook remains bright, driven by a robust events calendar domestically, MGM China's rapid year-to-date return to profitability and BetMGM's ongoing improvement in 2023."
MGM also reported strong performances in its regional operations, citing an increase in business volume and travel activity at the Las Vegas Strip Resorts and regional properties.
The firm reported an operating loss of $2m compared to operating income of $369m in the prior yearly quarter, which it claims is due to an increase in non cash amortisation expense relating to the MGM Grand Paradise gaming subconcession and an increase of $338m of rent expense related to the Vici and The Cosmopolitan leases.
Regional casinos witnessed a 10 per cent increase in net revenue when compared to the same period a year prior, totalling $991m in 2022 (2021: $900m). Adjusted Property EBITDAR was $320m in the current quarter (2021: $309m).
MGM China, on the other hand, continued to struggle with the COVID restrictions impacting Macau operations. Net revenue dropped 44 per cent to $175m (2021: $315m) with Adjusted Property EBITDAR reporting a loss of $55m compared to the $5m a year prior.
Jonathan Halkyard, Chief Financial Officer and Treasurer of MGM Resorts, added: "We achieved exceptional results in the fourth quarter and remain optimistic in our outlook for this year. We are also focused on free cash flow and believe our company presents a compelling yield, especially when taking into account the value in our share price for excess cash, our ownership value of MGM China and BetMGM.
"Our share buyback program continues to return capital to shareholders as we have already repurchased four million shares for $164m year-to-date, adding to the 76 million shares we repurchased in 2022 and totaling approximately $4.7bn since 2021. Beyond this, our Board of Directors authorised an additional $2bn for share buybacks."
Full year 2022 financial highlights for MGM Resorts witnessed consolidated net revenues of $13.1bn in the current year compared to $9.7bn in 2021, an increase of 36 per cent. Operating income totalled $1.4bn, down from the year prior, which stood at $2.3bn.
Looking into its Las Vegas Strip Resorts full year performance, net revenues increased by 77 per cent, totalling $8.4bn (2021: $4.7bn) with same-stare neve revenues, which has been adjusted for acquisitions and dispositions) jumped up 42 per cent to $5.6bn (2021: $4bn).
However, its MGM China performance over the full year still witnessed a similar fate to its Q4 figures, with net revenue dropping 44 per cent to $674m (2021:$1.2bn).
Yet, it was in the firm's earning calls where Hornbuckle provided the latest update on the continued rumours that MGM would buy Entain following its £8bn offer in January 2021.
Answering rather conclusively, the MGM Resorts' CEO and President, stated: "I think it's time to be definitive and give a little direction. The simple answer on Entain is no, we've moved on.
"While we remain highly focused on BetMGM business through our partnership with Entain, and making sure that our business continues to grow. We see great potential in LeoVegas' expansion capabilities.
"I said before that we liked their technology platform and their leadership team. We're also interested in the content studio business. We think there's a real play there. We've seen that proven effective with brands when combined with great products and our brands at BetMGM.
"Over time, we like the live dealer business and expansion of other global markets. And frankly, directly in our own purview. So for now, the answer is no, not with Entain. We're gonna go down in our own direction, and we began to allocate capital."