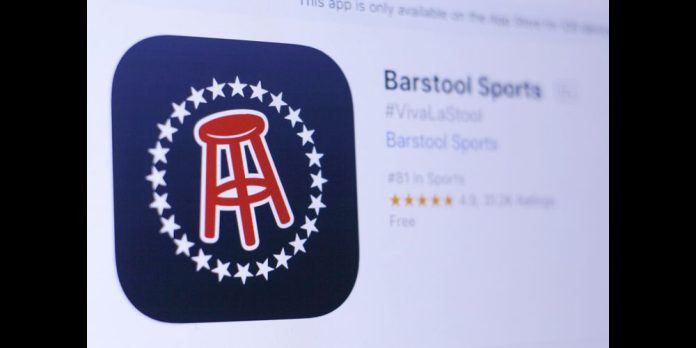 Ontario has quickly become PENN Entertainment's leading jurisdiction across North America, however, the group is hoping to leverage full transition of Barstool to its proprietary tech platform to secure added reach across the Canadian province and further afield.
Speaking in the aftermath of a fourth quarter and full-year breakdown, Jay Snowden, Chief Executive Officer and President, elaborated on strong growth and positive trends across sports betting and igaming in the Great White North, including record gross and net revenues in December.
"We were able to maintain our market share in Ontario this quarter despite a 50 per cent increase in the number of operators in the province, which I think really speaks to the quality of our products and the stickiness of theScore Media ecosystem," he said.
"We are excited about the upcoming acquisition of the remainder of Barstool Sports in February later this month and look forward to welcoming them to the Penn Entertainment family.
"As you have often heard us say, the combination of Barstool's vast loyal audience with theScore's fully integrated media and betting platform will provide us a powerful top of funnel for new customer acquisition and organic cross-selling opportunities like those that we are seeing in Ontario today."
Elsewhere, Snowden also elaborated on revenue and EBITDA guidance ranges of $6.15bn-$6.58bn and $1.87bn-$2bn, respectively, which, the group noted, reflects growth opportunities and the aforementioned Barstool transition.
"Notably, we are anticipating a roughly $100m swing in profitability in our interactive segment in 2023 as we are just beginning to scratch the surface of what we believe will be a tremendous long-term growth opportunity for us," he explained. 
"On the retail side, we felt it was prudent to build into our guidance some element of conservatism given the relatively uncertain economic times and increased supply in some of our key markets, including Council Bluffs, Lake Charles and Chicago Lands. Nevertheless, as we sit here today, we are not seeing a slowdown in business volumes as January was actually a very strong month for us."
The three c's, those being cardless, cashless, and contactless technology, also came under the PENN microscope, with a roll-out now encompassing 21 properties or 70 per cent of the group's retail footprint.
"As a result of the continued rollout of this technology at new properties as well as increased engagement in our current 3C's properties, we had 136,000 mywallet customers and received $80m in total mywallet deposits as of year end, which represents significant sequential growth," Snowden continued.
"As we have emphasised in the past, those guests who use the digital wallet demonstrate superior loyalty through increased visitation, time on device and total theoretical.
"And our effective cross-marketing efforts combined with our ability to deliver a seamless, best-in-class customer experience has led to a 25 per cent increase in guests who engage with us across multiple channels."
He continued: "On the retail sportsbook side, we recently opened temporary sportsbooks at our 4 casinos in Ohio. Based on the results to-date, we are anticipating our permanent Barstool Sportsbooks, which are on track for Q1, will perform very well in a state with such passionate, knowledgeable sports fans.
"With the addition of Massachusetts this week, the birthplace of Barstool Sports, we now operate 31 retail sportsbooks across 14 states with market share of approximately 18 per cent, excluding Nevada. This obviously positions us well for the upcoming Super Bowl, March Madness and beyond."