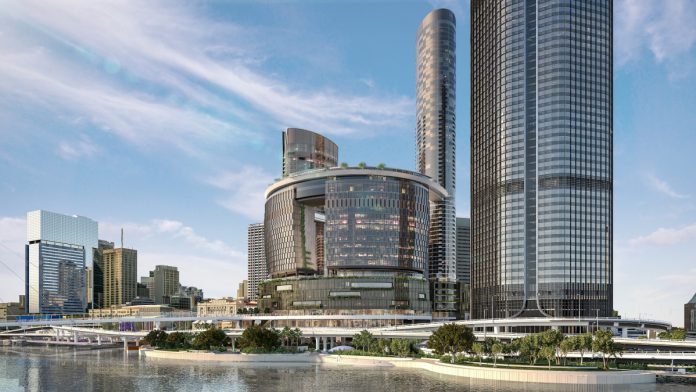 Star Entertainment Group has offered a first look at the Sky Deck that is situated 100m above the Brisbane River at the group's in development A$3.6bn Queen's Wharf project.
The integrated resort, work on which commenced in mid-2019, will include four towers and house five and six star premium hotel brands, as well as a casino that is promised to include "world class gaming facilities".
Furthermore, luxury retail, restaurants and bars will be fully accessible to the public, with a residential tower to comprise recreation facilities for residents and a pool deck.
The casino and entertainment operator, whose struggles in Queensland and neighbouring New South Wales have been much publicised, vows that its Sky Deck "is set to become a major tourism drawcard".
Robbie Cooke, Star Entertainment Managing Director and CEO, commented: "The Sky Deck will be the centrepiece for the game-changing $3.6bn riverside development. 
"It will be a must-visit Queensland tourism destination attracting millions of international and interstate visitors in the run up to the 2032 Games. Importantly, it will also be a source of immense pride for locals.
"The Sky Deck will be a first for Brisbane. It will be open day and night, 365 days a year for up to 1,500 people as somewhere to celebrate a special event, to bring visiting friends and family or even as a meeting place for a drink after work.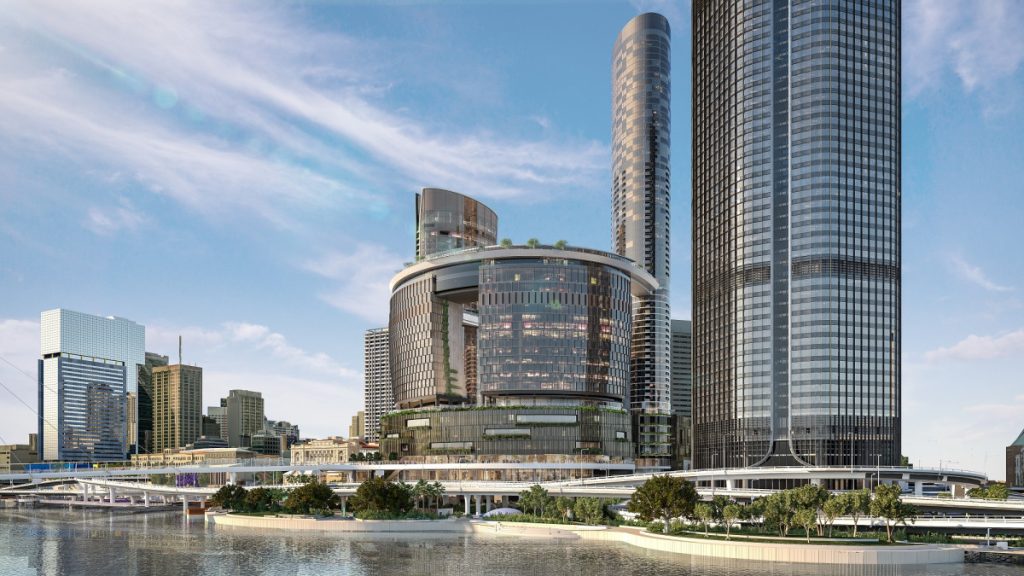 "It's a 250m long open-air rooftop with a signature restaurant, all day casual dining and a hero bar as well as a sky-high events space and a glass floor viewing platform at the mid-way mark to further enhance the incredible views.
"It will come to rival Australia's most photographed iconic locations, such as the Sydney Opera House or Melbourne's laneways, offering spectacular backdrops of Brisbane for snaps and social media posts, day and night."
The A$3.6bn Queen's Wharf Brisbane development is being delivered by Destination Brisbane Consortium , a joint venture led by Star and its Hong Kong-based partners, Chow Tai Fook Enterprises and Far East Consortium.
It is expected that 1.4 million additional tourists will visit Brisbane each year when the development commences a staged opening in late 2023.
"The Star is proud of what it is delivering for Brisbane and Queensland," Cooke added. "We are creating thousands of jobs, with close to 2000 construction workers on the site at peak and thousands through supply chains.
"We've also already had hundreds of people respond to our first recruitment call out as we look to build upon our current cohort of 1400 team members that will transition from Treasury Brisbane to our new home. Like the Sky Deck itself, excitement about Queen's Wharf is soaring."