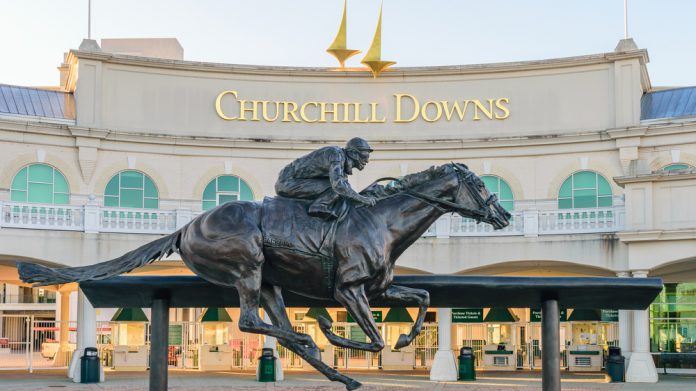 A racing return free of capacity restrictions and uptick from freshly acquired venues has been cited by Churchill Downs Incorporated in leading the group to a series of records through the past year.
Live and historical racing continued to be a high-performing business unit for the group, with CDI's network of land-based gaming facilities, bolstered by recent acquisitions, overtaking to sit top.
In a fourth quarter and full-year update, a 31.6 per cent Q4 revenue uptick to $480.1m (2021: £364.8m) helped nudge the company's 12-month figure to a record $1.8bn, up 13.31 per cent from $1.59bn year-on-year.
However, Q4 net income plummeted to $1m, compared to the $43.3m tracked one year earlier, with a number of items cited as affecting comparability.
These include a $22.2m increase in non-cash after-tax increase in asset impairments at Presque Isle, $23.3m after-tax increase in expenses related to transaction, pre-opening and other expenses, $3.6m after-tax reduction in the benefit related to an equity portion of the non-cash change in the fair value of Rivers Des Plaines' interest rate swaps and $400,000 in after-tax increase in legal reserves.
Across the year, the figure reached a record $439.4m, up 76.39 per cent from $249.1m, with a $198.7m gain on the sale of Calder Casino assets and $6.5m after tax decrease in expense related to Rivers Des Plaines' legal reserves and transaction costs.
Following the trend of best performances, a 42.28 per cent Q4 adjusted EBITDA increase to $180.7m (2021: $127m), saw the group's FY figure hit a record $763.6m, an increase of 21.78 per cent to $763.6m (2021: $627m).
Breaking this down by segment, live and historical horse racing saw revenue and AEBITDA through Q4 reach $180.9m (2021: $93.9m) and $61.2 (2021: $30.6m), with FY figures closing at $646.4m (2021: $430.6m) and $287.5m (2021: $175m).
These increases were aligned to properties gained in the Peninsula Pacific Entertainment transaction, as well as running of the 2022 Kentucky Derby without capacity restrictions that were in place one year earlier.
CDI's land-based gaming network also felt an uplift from acquired properties, with revenue during Q4 and FY up 19 per cent and nine per cent from $212.2m (2021: $172.8m) and $761.8m (2021: $698.4m). AEBITDA closed at 112.4m (2021: 99m) and $421.9m (2021: $411.9m), respectively.
In the digital domain, TwinSpires saw revenue fall through Q4 and FY to $94.3m (2021: $101.2m) and $441.6m (2021: $457.8m) with AEBITDA up across each time frame to $25m (2021: $12.9m) and $114.1m (2021: $82.7m). 
This, the company said, reflects a decision to exit the online sports betting and igaming segments, which in turn brought decreased marketing and promotional activities.