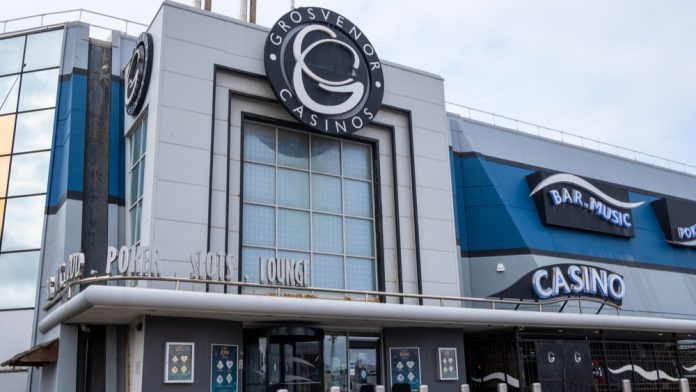 Grosvenor Casinos is aiming to become "the go-to place for immersive online play" after the Rank Group brand detailed the launch of a live casino studio.
Produced in partnership with EVO Casino, and following the recent roll-out of Grosvenor's live and direct proposition, which has been created alongside Authentic Gaming, this will enable players to join tables online on demand from several of Grosvenor's key Glasgow and Sheffield casinos, with new locations coming soon.
The live casino studio features seven tables, which comprise two roulette and five blackjack games, that will be manned by a team of 50 trained team members.
Grosvenor, which boasts a network of 51 land-based gaming establishments across the UK, noted that the live casino studio has "already received positive guest feedback" during a testing phase
Spyros Kanakis, Head of Gaming Commercial at Grosvenor Casinos, explained: "As the largest casino operator in the UK, we're on a mission to broaden casino gaming's appeal to a new generation of players.
"We knew there was a gap in the market for players to enjoy a truly authentic casino experience which is why we created [our] live casino studio to bring our industry leading expertise and immersive entertainment creating the go-to place for online live play. 
"Hosted by our expert Grosvenor dealers, we have invested in the innovative user experience to create authenticity and excitement.
"Customers will be able to enjoy the unique atmosphere of our best in venue casino games but online where they will feel close to the action, able to play anytime, from anywhere."