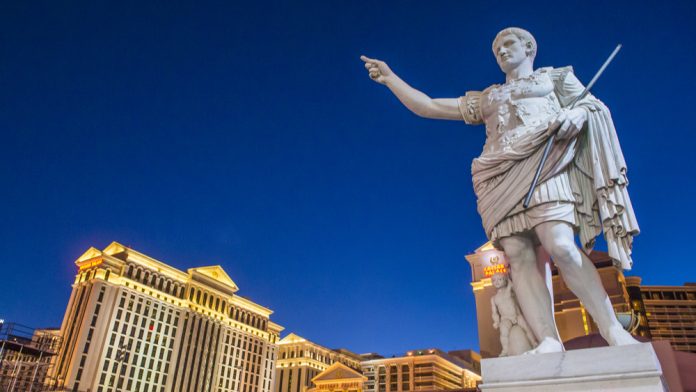 Caesars Entertainment has introduced a pair of fresh policies that are designed to heighten a commitment to responsible gambling, which coincides with the US' National Problem Gambling Awareness Month.
The first of these will feature the adoption of an expanded self-exclusion policy, hailed by the casino and entertainment operator as the "largest-scale" such option across the country.
Set to encompass online sports betting, igaming and brick-and-mortar casinos, the policy will see any participant currently on a state-sponsored self-exclusion list in which Caesars operates become added to the company's universal list.
Additionally, any person may elect to add themselves to the list, which will ensure that they have all gaming privileges revoked, including in-person and online play privileges, check cashing, credit extension, mail, marketing, complementary and Caesars Rewards benefits.
"To build a platform this technical and expansive was an incredible task and we're so proud of our team for the work that has been put in to bring this new capability to life," said Jeffrey Hendricks, SVP & Assistant General Counsel, Regulatory & Compliance for Caesars. 
"The implementation of this new policy was challenging, but our goal was to bring a more comprehensive exclusion option to our players to ensure everyone that plays with us, does so responsibly.
"We're honoured to say we have achieved that goal and now offer the most expansive exclusion option in the country."
Additionally, where permitted by law, Caesars will limit all domestic gaming, pari-mutuel, sports and igaming options to individuals over the age of 21.
Alongside this, the group will also implement an enhanced 21+ gaming policy during the first half of the year, which will restrict access to the Caesars Rewards database from customers in jurisdictions that allow users under that age to use the group's products
"As the largest gaming company in North America, we have a special responsibility to ensure that everything we do is built on a solid foundation of responsible gaming. We take that responsibility very seriously, and these new policies reflect that commitment," explained Tom Reeg, CEO of Caesars Entertainment. 
"We are pleased that now, when a person tells us that playing with us is no longer in their best interest, we will be able to ensure that they are not only excluded from their local property or a state exclusion program through the mobile app, but they are excluded from every gaming platform we offer, in one simple step.
"Given our national presence and multitude of products we offer, we are confident that restricting access to all gaming options and our Caesars Rewards database, including those options traditionally open to people over 18, is in the best interests of our company and our community."
Finally, this policy also includes the expansion of the company responsible gaming training program, introducing a Responsible Gaming Council, providing funding for organisations operating in the field and releasing national responsible gaming advertisements within the last year
"NCPG has long enjoyed an excellent partnership with Caesars Entertainment," stated Keith Whyte, Executive Director, National Council on Problem Gambling. 
"We're gratified that Caesars is continuing to innovate in responsible gambling advertising, team member training and corporate social responsibility. Their most recent achievements with the universal exclusion policy demonstrate real leadership in the responsible gambling sector."