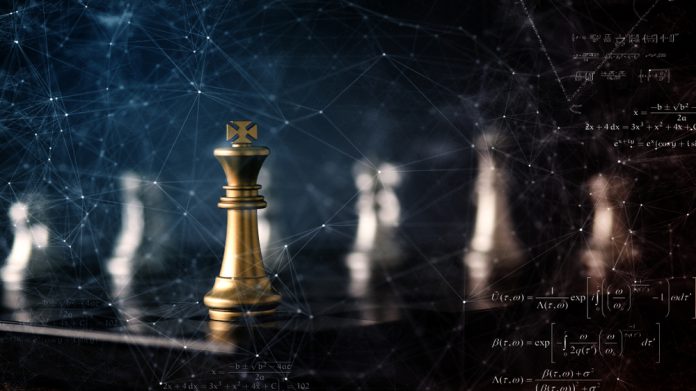 Moti Malul, Chief Executive Officer of NeoGames, has reiterated confidence that the group is "very well positioned" to achieve the lofty internal ambitions set following a 2022 that is hailed as ending "on a very strong note".
In a fourth quarter and full-year earnings call, Malul first turned his attention to that of lottery and a principal mission of achieving expansion ambitions on a global scale.
"…we think the actions and decisions we made during the past year have moved us further along that path as we continue to build a global leader in the industry," he noted.
"As I have mentioned many times before with the lottery business going digital, we see an increasing amount of convergence. Our lottery customers require a broad range of products and services to support them across lottery, sport betting and online gaming."
Here, attention turned to the North American markets and a Virginia-based launch that it is suggested "became the most successful game launch for that online lottery thus far".
Driven by a number of introductions from the NeoGames studio that are said to have "contributed immediately," a wider localised strategy has since been adopted.
"Our growth and success has also been fueled by several of our own initiatives geared to drive organic growth," Malul said.
"…we are becoming a key player within the igaming and online sport betting markets"
Adding: "The quality and high performance of NeoGames studio is one of the key advantages we provide our customers with to enable them to reach their leadership positions and full potential in the market."
Total revenue for NeoGames, including its share of NeoPollard Interactive, grew to $83m (2021: $21.3m) for the fourth quarter and $210m (2021: $84.5m) for the year.
ilottery is hailed as having a record year with revenue of $28m and $98m through Q4 and FY, respectively, while igaming posted growth of 27 per cent and 19 per cent through these aforementioned time frames.
With these figures in mind, Malul also reserved praise for last year's Aspire Global acquisition, which it is said "unlocked our potential beyond our core focus".
He continued: "With the expansion, we are becoming a key player within the igaming and online sport betting markets. We see this as a significant opportunity for us as it has allowed us to vastly expand our addressable market".
Breaking down the company's online casino performance further still, Malul detailed "great progress" on an international basis through the signing of eight deals through Q4 2022 and six more during the current quarter.
In addition to detailing "significant and continued interest" across Europe, Latin America, an area touched upon by Malul as "gaining momentum", is also firmly on the firm's radar 
"During the fourth quarter, notably, we recently went live in a new market, Argentina through a partnership with Andes Group that is regulated in Buenos Aires," he said. 
"Going forward, we see Latin America as a growing region for our aggregation and games, particularly in Mexico and Colombia, where we have gained strong positions."
"…it has truly been a transformational year for NeoGames across all our businesses"
On the sports betting front, growth of 30 per cent year-on-year was witnessed, with the impact of the men's football World Cup on Qatar providing numerous growth opportunities.
"In our view, we are very well positioned as an industry leader capable of providing our customers with a full suite of solutions to meet all their digital needs," it was added.
"Our recent launch in Brazil, which I will touch on further, is a perfect example of the revenue synergies we continue to target around the globe."
In this instance, NeoGames has suggested that it is aiming to be "very deliberate and measured" in its approach to learn new market dynamics, with a focus on "getting this right" to deliver on the excitement of long-term growth stressed.
"To conclude my remarks, it has truly been a transformational year for NeoGames across all our businesses," Malul concluded.
"We are very well positioned to continue executing on our strategy and are excited about the future."