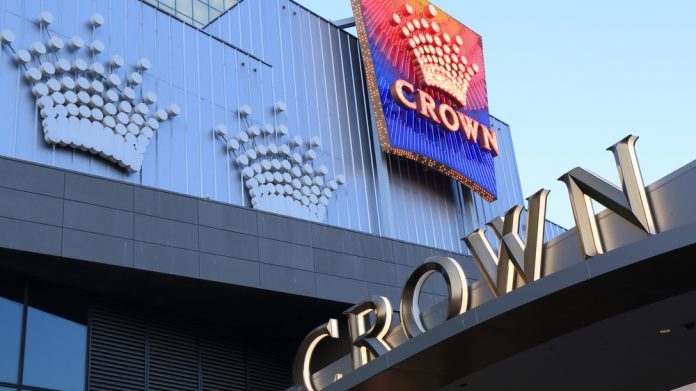 The Victorian government has introduced a further raft of reforms in a bid to crackdown on gambling harms across the state, which must be implemented by Crown Melbourne within six months.
After previously identifying a number of failures by the Crown Resorts venue, which has received A$200m in financial penalties within the state thus far, this introduction makes headway into recommendation 11 of a previously undertaken royal commission.
Of the 33 recommendations from this commission, 29 have been either fully implemented or legislated and awaiting commencement in the coming months.
Among the introductions having to be made is a limit on the length of time individuals can continuously gamble at the casino.
Crown will be mandated to enforce 15-minute breaks if a person has been gambling for three continuous hours, with anyone partaking for 12 hours in any 24-hour period being required to take a break of 24 hours.
No person will be able to gamble for more than 36 hours in a single week. Crown responsible gambling staff will have powers to exclude individuals from the casino floor.
Further guidance for responsible gambling staff is also included, detailing how and when they should interact with a person demonstrating observable signs of gambling harm.
Alterations in advertisements will also be witnessed, with it found that evidence based warnings that challenge people to think about their gambling activity and minimise harm are more effective.
The former 'gamble responsibly' will be replaced by taglines that include 'chances are, you're about to lose' and 'you win some, you lose more'. The taglines will also be accompanied by details for gambling support services to encourage people to seek help.
"This direction reflects my expectations that Crown must aim to be a global leader in the reduction of gambling harm – or lose their licence," stated Melissa Horne, Minister for Casino, Gaming and Liquor Regulation.
"Crown is on track to implement mandatory pre-commitment in all electronic gaming machines by the end of this year. When combined with the strengthened code of conduct, the harm reduction protections will be world leading for a casino of this size."
Crown, which has welcomed these changes, has six months to make the necessary updates, with any breaches potentially leading to disciplinary action from the Victorian Gambling and Casino Control Commission. A maximum penalty of A$100m can be enforced.
Mike Volkert, Crown Melbourne CEO, noted: "Crown has been working collaboratively with the Victorian government on these world class reforms and once implemented will put Crown on a path to industry best practice by reducing and preventing gambling-related harm. We will now work at pace to train our team members and embed the new code.
"This work builds on our whole-of-company transformation that has been underway for more than 18 months, as we continue to build a Crown that exceeds the expectations of our stakeholders and communities.
"This includes the implementation of our new and enhanced approach to responsible gambling which aims to bring about a healthier, safer gambling culture for all."