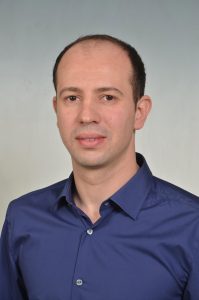 The last few months have been filled with new partnerships and new slot titles for Habanero, but according to Toni Karapetrov – Head of Corporate Communications – this year will mark a turning point for the company.
In an interview with CasinoBeats, Karapetrov walks us through some of the markets that hold "massive potential" for the games developer in 2023, before giving us a sneak peek into some of the slot titles we can expect to see over the coming months.
CB: What were the major highlights at Habanero in 2022?
TK: Of course, a huge accomplishment for Habanero in 2022 was picking up the CasinoBeats Game Developer Award for Innovation in Gaming. It really is testament to our world class team and proprietary mathematics. So many thanks to CasinoBeats!
2022 also marked a turning point for Habanero in Europe as we greatly expanded our offering and entered a slew of new partnerships in both our existing and newly regulated markets.
Italy remained a top priority for us, a standout being our partnership with Snaitech, a tier-one operator which really highlights the work our head of business development, Arcangelo Lonoce, is doing to expand our Italian footprint. 
The year also saw us further develop our relationship with the perennially popular Betsson, which saw us go live with their flagship Betsafe brand, which services the Baltic region.
In my view, we also released some outstanding games in 2022. While it is difficult to single out one (as I've got so many favourites!), Disco Beats and Nine Tails really stood out, and have gone on to become real hits with players and some of our top-performing titles commercially for the year.
CB: What can we look forward to in 2023? What markets are going to be key?
TK: As always, Habanero has a plethora of new games on its roadmap. Following on from recent releases, Legendary Beasts and Rainbow Mania, we will consistently be releasing more games that we are confident will thrill players and feature some exciting new mechanics, concepts, and mathematical models.
Looking at Europe specifically, the Netherlands and Germany will be a priority for us as we look towards expanding our presence in the European market. While both have some way to go in terms of regulation, they contain some key demographics that are of massive potential. This year will also see us continue to focus on Italy, and being the second biggest market in Europe, it still has a great amount of untapped potential when it comes to converting land-based.
Lastly, while we can't reveal too much yet, we've got a lot to look forward to in 2023 when it comes to big brand partnerships. We have a spectacular tier-one operator group on the horizon which has been a momentous win for us and will see us bolster our footprint across the European market. We'll be sharing the details very shortly, so watch this space!
CB: On that subject, what is making Habanero so popular with big-brand casinos?
TK: Habanero is a truly global company that can deliver on a localised scale, with the flexibility to meet nearly any market requirements. In an industry that is constantly evolving in terms of technological developments as well as regulatory ones, the most important thing to be is agile, and I believe that's a real strength for us. Of course, while new regulation presents challenges, the payoff makes it worthwhile due to all the opportunities that come with it.
This year we will be receiving several new licences, which grants us access to nearly every market available in Europe. This holds a lot of importance for us and opens the doors for many more tier-one operators, all of whom we're looking forward to introducing the wonderful world of Habanero.
Our customer-first ethos has also given us global recognition, and I believe that has also been a strong driver towards our growth. Developing operations and processes to pre-emptively cater to customer needs remains at the core of what we do, and it has proven to be a real differentiator.
Over the years, this has developed our reputation for scalability and modularity, which has been critical to our success. Of course, the biggest-brand casinos are always looking to expand into new markets and keeping this in our values makes sure that Habanero is already positioned as a top choice when it comes to supplier partners.
CB: Looking to slots – what's key for standing out as a studio in 2023?
TK: Our exceptional slot portfolio has allowed us to stand-out in a highly saturated market. While Habanero prides itself in being a traditional game supplier, our innovation comes from being able to tap into player psychology and bring the overall slot experience forward rather than interrupt it with unnecessary features.
Keeping players in mind throughout the production process ensures that all our advanced mechanics can shine through while maximising entertainment value. I believe this is an area that studios can really stand out.
Also, as I'm sure many know already, one thing that has always given Habanero a competitive advantage is our proprietary mathematics, which showcases our smart technologies and delivers fantastic results to operators. While our diverse portfolio consists of different themes and variations, putting mathematics at the core of what we do lets players know they are playing a high-quality slot and gives them a universal appeal for all global markets and players.
Again – my advice to studios, always make sure the mathematics are right before you start anything else!