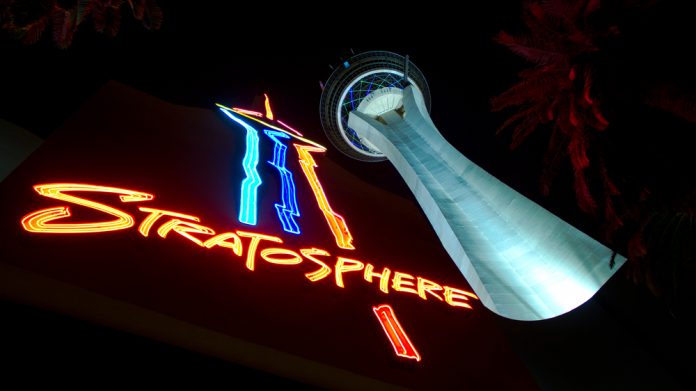 Golden Entertainment anticipates becoming a 100 per cent Nevada focused business by the close of the year, with the operator not ruling out M&A action in a bid to strengthen its position in the region.
The group's current key activities within the area concern a pair of divestments, with the sale of the Rocky Gap Casino Resort to Century Casinos recently gaining Maryland Lottery Commission ahead of a potential finalising by the close of June.
In addition, Golden Entertainment is also expecting to offload its distributed gaming businesses across Nevada and Montana to J&J Gaming by the close of the year. This will see the group become the largest distributed operator in the country after closing
"We remain confident both transactions will close by year-end, and we look forward to having J&J as our gaming partner in our Nevada taverns," said Charles Protell, President and CFO of Golden Entertainment.
Adding: "Importantly, both these transactions accomplished our goal of divesting non core businesses at attractive valuations, leaving us with a Nevada portfolio of owned casino assets and the largest gaming tavern footprint in the state.
"…we will have significant room in our capital structure to pursue value-creating initiatives"
"Collectively, these transactions will generate over $500m of net proceeds, which will allow us to reposition our balance sheet, more effectively invest in our core assets, return capital to shareholders and evaluate strategic opportunities."
Despite acknowledging revenue and margin pressures, Protell also voiced confidence in "long-term demographic trends" across Las Vegas in support of the growth strategy of its taverns segment.
This is set to be bolstered by the addition of six locations, which are under contract to be acquired, with agreements also in place for two future development sites.
This positivity was shared in an earnings call following Golden's first quarter financial report, with revenue up two per cent year-on-year to $278.1m (2022: $273.6m).
However, net income and adjusted EBITDA each fell to $11.6m (2022: $36.1m) and $62.2m (2022: $67.3m), with the latter said to be impacted by cost pressures as well as disruption of ongoing room renovations at the STRAT in a bid to be "ready for the strong Las Vegas calendar later this year".
Protell continued: "Looking forward, after the closing of the sale of our distributed business, our pro forma net leverage moves down to 1.4 times. With a target net leverage of less than three times, we will have significant room in our capital structure to pursue value-creating initiatives, whether investing in our own assets, pursuing acquisitions or more aggressively returning capital to shareholders.
"Regardless of the future economic outlook, we will have one of the most pristine balance sheets in our industry"
"That said, in the near term, we will be primarily focused on closing our previously announced transactions, executing on modest reinvestment in our core businesses and maintaining our low leverage profile.
"After the sale of Rocky Gap in our distributed businesses, we will have transformed the company to being 100 per cent focused on Nevada with [our] own strip and local casinos as well as the leading Las Vegas gaming tavern platform.
"These assets will continue to benefit from the long-term visitor and population growth of Las Vegas, which will also remain the most stable regulatory and competitive environment in the country.
"Regardless of the future economic outlook, we will have one of the most pristine balance sheets in our industry, enabling us to take advantage of potential acquisition opportunities in our core markets and to establish a more regular return of capital to our shareholders."