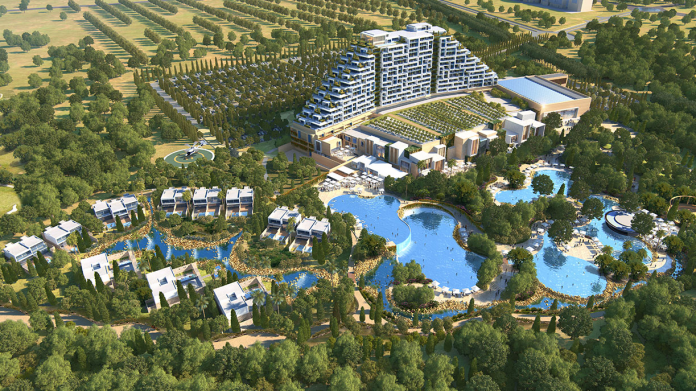 Melco Resorts and Entertainment has become the latest operator to cite a relaxation in border restrictions across Macau as being a primary factor in leading the group to a series of gains across the year's first quarter.
In addition, Lawrence Ho, Chair and CEO, noted that this momentum continued into April and May, with gross gaming revenue during the latter's Golden Week exceeding the same period from four years ago.
With the Philippines reported as demonstrating "a solid recovery," Melco also revealed that the group's City of Dreams Mediterranean is set to be showcased during the coming summer.
These reflections came during Melco's first quarter financial report, with revenue increasing 51 per cent year-on-year to $716.5m (2022: $474.9m).
This, said the casino and entertainment operator, was primarily due to an improved performance in all gaming segments thanks to a relaxation of COVID-19 related restrictions.
Operating income through the period came in at $400,000 versus a loss of $135.9m one year earlier, with adjusted EBITDA surging to $190.8m (2022: $56m).
The group's flagship Macau-based property, City of Dreams, saw revenue increase 39.57 per cent to $358.3m (2022: $256.7m), with AEBITDA more than doubling to close at $94.9m (2022: $44.4m).
This is aligned to a better performance in the mass market table games segment and non gaming operations.
Elsewhere in the region, Studio City saw revenue double to $142.2m (2022: $71.1m), with AEBITDA finishing Q1 at $20.6m versus a loss of $17.3m. The same factors were highlighted by Melco.
City of Dreams Manila cited a heightened performance in all gaming segments and non-gaming operations as revenue and AEBITDA increased 53.39 per cent and 84.54 per cent to $133.3m (2022: $86.9m) and $60.9m (2022: $33m).
Operations across Cyprus, where the group currently boasts a series satellite casinos and temporary casino, the latter of which will close upon completion and opening of City of Dreams Mediterranean, revenue reached $27.8m, up 72.67 per cent from $16.1m.
AEBITDA grew significantly from the $900,000 recorded one year ago to $8.7m during 2023's Q1, which is put down to a better performance in the mass market segment.
Ho concluded: "We've seen strength in the Philippines with a solid recovery underway. Adjusted property EBITDA at City of Dreams Manila for the first quarter of 2023 surpassed that of the first quarter of 2019. Performance in Cyprus has also been strong with both gross gaming revenue and Adjusted Property EBITDA exceeding 2019 levels. 
"With this proven demand, we are excited to open City of Dreams Mediterranean in mid-June and showcase our expertise with the first integrated resort of its kind in the region.
"Environmental sustainability remains a key pillar of our strategy. Our latest 2022 Sustainability Report highlights our achievements to date as we work towards reaching our 2030 goals.
"We have expanded climate related risk assessment to provide further guidance as we implement our carbon-neutral resort commitments across our properties.
"We are also continuing our work towards achieving BREEAM certification for Studio City phase two and City of Dreams Mediterranean following construction completion."