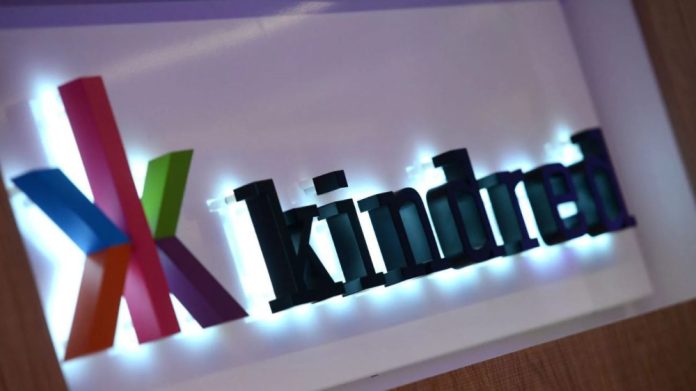 Kindred Group's Chief Marketing Officer Elen Barber and Chief Commercial Officer Anne-Jaap Snijders will step down from their positions in the autumn.
The duo took the decision to vacate their executive positions after completing a review into Kindred's marketing and commercial operations, examining local commercial requirements and market regulations, and increasing the firm's flexibility.
Stockholm-listed Kindred praised the 'huge contributions' made by both Barber and Snijders to the company, whilst stressing that their decisions were unconnected to the departure of CEO Henrik Tjärnström and Chief Financial Officer Johan Wilsby.
Snijders remarked: "I had a great time at Kindred. It has been a fantastic journey working out of the Sydney, Malta and Amsterdam office with extremely talented colleagues. The pinnacle was to receive the Dutch licence and building up market leadership with the local teams."
The outgoing CCO began his career with the Unibet Group – prior to its rebranding as Kindred – as General Manager Australia between 2012 and 2013.
He has also served as a Board Member at Relax Gaming and Casino Blankenberge before becoming Kindred's Head of Western Europe in 2013 and CCO, based in its Malta office, in 2019.
Meanwhile, Barber joined Kindred as Global Affiliate manager in June 2010, subsequently rising through the company's ranks to lead advertising and marketing efforts across various fields.
She held the roles of Head of Affiliates, Head of Performance Marketing, Head of Digital Advertising and Director of Central Brand Marketing before becoming CMO in January 2019.
"I'm proud to have played my part in Kindred's success over the past 13 years," Barber said. "Our fantastic global marketing team has built a solid foundation upon which Kindred can continue to grow in competitive and exciting markets. It's now the right time for me to move on to fresh opportunities ahead."
Following the completion of their operational review, the findings have been distributed internally with the full support of Kindred's executive team, the company said.
Meanwhile, Tjärnström's resignation brought an end to a 14 year career at Kindred – beginning with the Unibet Group – which oversaw the growth of the 32Red casino and Unibet sportsbook brands across multiple regulated markets.
After success in 2021, the firm's growth has slowed somewhat, with profit falling 60 per cent in its 2022 full year trading report.
Tjärnström will be replaced by interim CEO Nils Andén, who will focus on achieving Kindred's 2023 targets of £1.6bn revenue and £200m EBITDA, as well as coordinating a potential merger or sale of the company should the decision be made.