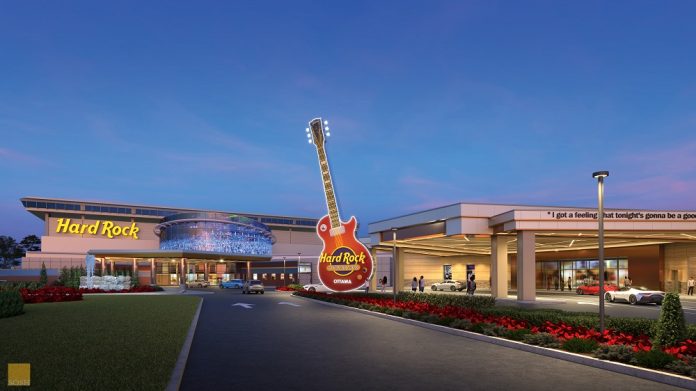 Hard Rock International has officially progressed its Canadian vision after beginning construction on a $350m construction project in the nation's capital of Ottawa.
A selection of company representatives, elected officials and business and community leaders attended a ceremony as the curtain was pulled back on Canada's first Hard Rock Hotel & Casino.
This will comprise a casino with 1,500 slot machines, 40 live-action table games, sportsbook, high-limit gaming and baccarat room, 150 room hotel, 1,800-seat theatre with standing room for 2,200 guests, a selection of food and beverage outlets and retail establishments.
Completion of Hard Rock Hotel & Casino Ottawa is planned for Spring 2025, with the current Rideau Carleton Casino to remain operational until the renovation and rebranding of the property is finalised.
"We are excited to be one step closer to bringing our iconic brand and rich music history to the people of Ottawa and the surrounding region," commented Jon Lucas, Chief Operating Officer at Hard Rock International. 
"I wish to thank the provincial and municipal elected officials who helped us get here today. We are especially grateful to the Ontario Lottery and Gaming Corporation and the Alcohol and Gaming Commission of Ontario who have been incredibly supportive in helping make this possible. We appreciate our partnership with them."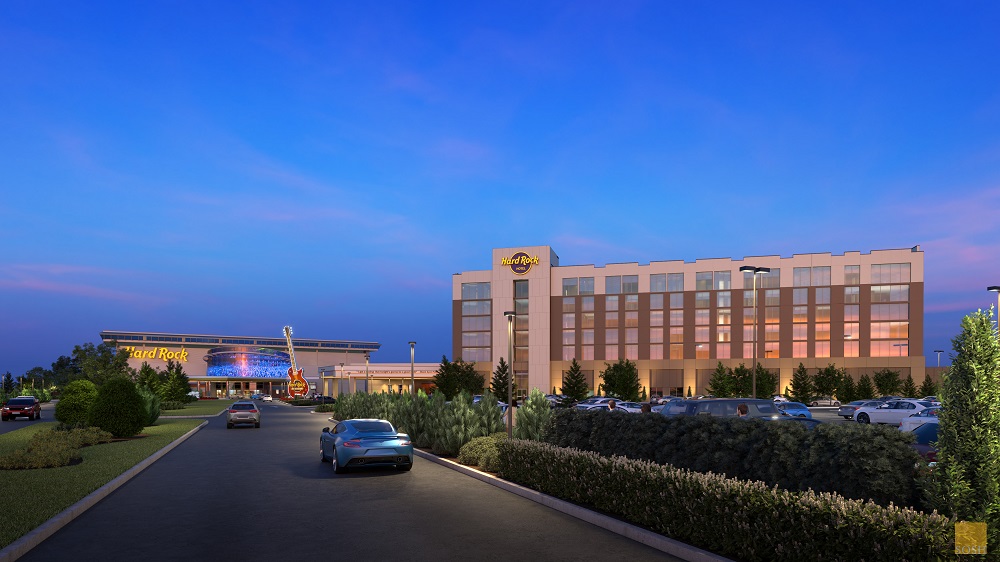 Construction is expected to create close to 1,900 direct and indirect employment opportunities, as well as "significant tax revenues" for the city of Ottawa, province of Ontario and federal government once fully operational.
Since the gaming site of Rideau Carleton Casino, Future Hard Rock was added in February 2000, Ottawa has generated approximately $6m and over $9m in total payments. An additional $1m plus per year has also been invested in local sponsorships and nonprofits.
"The new Hard Rock Hotel & Casino represents a significant investment in the south end of our city. It will create new jobs and will build on the existing attraction at Rideau Carleton Casino," stated Mark Sutcliffe, Mayor of Ottawa. 
"I know many residents of the city are looking forward to enjoying this space and it will also be another great addition as a tourist attraction in Ottawa."
Furthermore, as part of the ceremony, Rideau Carleton Casino, Future Hard Rock presented a $20,000 donation to Minwaashin Lodge, a local Indigenous women's shelter.
"Nothing is more important to us than contributing to the economic and social well-being of our community," noted Helen MacMillan, General Manager of Rideau Carleton Casino, Future Hard Rock. 
"As we officially kick off our expansion today, we want to make it clear that as our facility grows, so too will our efforts to support local businesses and community organisations."