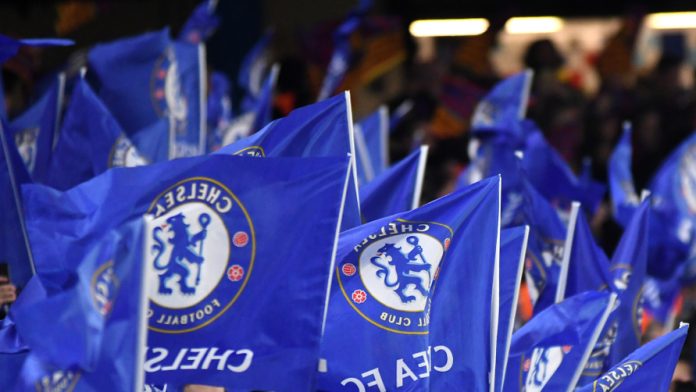 Chelsea have reportedly abandoned plans to align with Stake in a front of shirt sponsorship deal, with the club now thought to be in discussions with other interested parties as the start of the new Premier League season looms.
The potentially lucrative one-year agreement would've come ahead of a voluntary withdrawal of such agreements from sides in the English top flight. However, a slew of industry partnerships have been witnessed across recent weeks.
This leaves the Stamford Bridge club in a state of limbo a little over month out from the start of the Premier League, with Chelsea set to host Liverpool in its opening fixture on Sunday 13 August.
The arrangement with the betting and gaming operator was thought to be on the cards after a potential deal with Paramount Plus fell through.
The streaming service recently held a similar placement with Inter Milan for the Champions League final defeat by Manchester City, but Premier League officials rejected this approach for fears it could upset broadcast partners, such as Sky Sports and BT Sport, despite not being viewed as a direct competitor.
Upon news emerging last month of Stake reportedly entering front running terriroty regarding the front of shirt placement, the Chelsea Supporters Trust have wrote to club owner Todd Boehly to voice its displeasure.
Particular concerns were aired of the impact to the work of the Chelsea FC Foundation, in addition to believing that an alliance with Stake could potentially alienate many supporters.
"An online casino and betting company as primary sponsor would make a total mockery of much of the previous work pioneered by the Chelsea Supporters Trust," it was written.
"It would be short sighted and would force many of our members to see any future CFC Foundation projects as tokenistic.
"Todd, it is vital that you are fully aware that if these reports materialise, it will eradicate any goodwill built through previous campaigns completed by the CFC Foundation.
"We are writing to you today to ensure that you are fully aware of support sentiment on the issues when you make the decision on sponsorship."
A slew of link-ups between English top flight sides and the industry have been witnessed in recent, which comes ahead of a voluntary withdrawal gambling sponsorships from the front of matchday shirts entering into effect from the 2026/27 season.
Thsi has seen Leeds United strengthen ties with Kindred, Fulham link-up with SBOTOP, Burnley team-up with W88, Aston Villa align with BK8 and Newcastle United disclose a multi-year arrangement with Fun88.