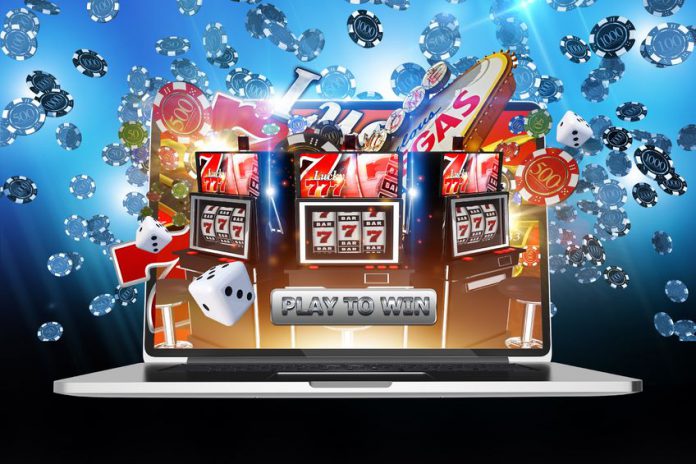 The world of online slots is a very busy marketplace, with a plethora of operators competing for the attentions of those all important customers.
What could motivate you to start a new slot based site though? How would a young company compete? And what steps could be taken to ensure you thrive in a bustling environment?
Scott Manford, CEO of UK based slots site Wizard Slots, which launched in 2016, discusses all these points and more with Casino Beats:
Casino Beats: What was behind the decision to start a slot based site?
SM: The venture into the slots market felt like quite a natural progression for both myself and other members of my team. I have around 10 years of experience in the gambling industry – mainly online casino and bingo, but also land based and sportsbook betting.
My other business partners come from a range of industries but with a shared pool of experience in digital marketing and online start-ups.
With the online gaming industry being in a constant state of growth and evolution, we really felt that it was a good idea to get involved and try and change the game a bit. What we wanted to do was take all the great aspects of the industry we've picked up throughout our careers, and filter them into one platform to create the perfect slot site. And that's how Wizard Slots came around.  
CB: With the launch only being last year, how are you growing the site in a busy market, has it been a tricky road?
SM: Obviously, the slots market is an extremely competitive industry to be in, but we've always stuck to the original game plan that was to put all our efforts into developing the brand of Wizard Slots, and instilling that into the minds of the customers, while also working heavily on the SEO side of things to create a natural, organic and cemented brand authority.
At the same time, we've attempted to create a holistic approach to the marketing strategy and used social, pay-per-click and affiliate marketing as part of the overall growth plan. There's always going to be the big names of the industry that you've got to try and compete with. The likes of Bet365, William Hill, Ladbrokes, Sky etc, who find their way to the top of the rankings by the power of their brand alone so it's enjoyable to give them a run for their money.
People outside the industry would be surprised at the way the deposits and profits are distributed among the different sites. The majority of traffic for 'online slots' and other similar keywords naturally runs through the first page of Google, and more so the top 5 rankings of Google, which is where we intend to be.
The brand names drive lots of this traffic with their "above the line" marketing activities, so part of our strategy is to ride on the back of that increased awareness. We can't compete with the huge budgets of the big names, but since our advent it's been a case of using trial and error to hone our PPC, affiliate, SEO, content, and marketing strategies to provide the best results based on the things we learn along the way.
Thankfully, we're starting to see some nice returns from these strategies and are building up a good bank of customers and players, and we are also seeing above industry average levels of retention, so we must be doing something right
CB: Are there any significant expansion plans?
SM: At the moment, all our time is focussed on the expansion of Wizard Slots and trying to cement that market position while constantly growing the brand in the minds of our valued customers and global audience. It's still early days and the next year is going to be quite a learning curve in terms of further developing the brand.
The goalposts on how to achieve success in the industry are constantly moving which means no day is like another. Once we've established Wizard Slots I would foresee expansion into other markets, or the launch of other slots platforms to rival our own. In the meantime, you should also keep a look out for Wizard Slots on your television screens.
CB: Why should consumers choose Wizard Slots over other competitors?
SM: Customer experience is paramount to the success of Wizard Slots and our members are of the greatest importance to us. Joining Wizard Slots will not only give them access to over 300 slot and traditional table games from some of the best liked and enjoyed developers, but it also gives them access to a community of like-minded gamers who enjoy the same things they do.
We constantly update the suite of games we offer, which means the site is kept fresh both in terms of its gameplay and its appearance, to ensure [customers] will have access to the newest and freshest games available.
We also think our promotions are some of the best in the industry, and give new players the chance to receive 100% deposit bonuses across their first 3 deposits. The promotions and offers also continue deep into their membership, with some special bonuses and VIP offers that are only attained with regular playing, all of which encourages our customers to continue playing with us and become part of the Wizard Slots community.