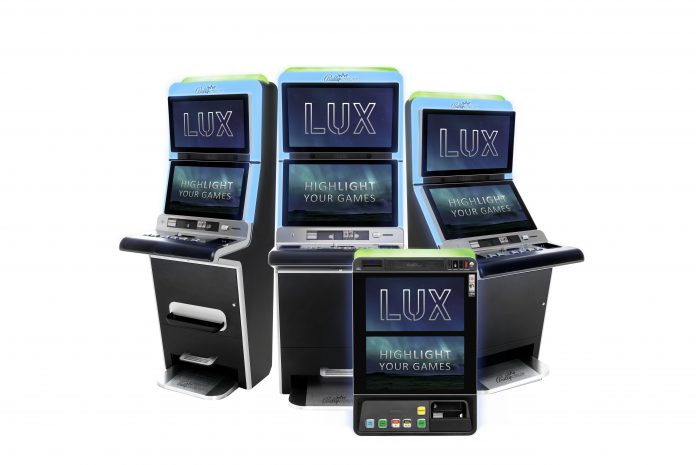 As a result of years of development, Bally Wulff has launched its latest generation of game machines for the German market, which comply with the guidelines set out by the TR 5 Technical Guideline.
The machines will become available this month, marking the dawn of an exciting new era. The company utilised industrial designers and model builders to bring to life its vision of a modern ergonomic design that would live up to its exacting standards. The new machines also needed to be incredibly user-friendly and capable of providing the perfect gaming experience.

Managing Director Thomas Wendt commented: "We were determined not to just bring out any old product update in line with TR 5. What we wanted to do was come up with an inspiring new design that would create a stir on the market.
"We now have an even better setting for our graphics and we have pulled out all the stops as far as sharpness and focus are concerned."
Fellow Managing Director Lars Rogge added: "We settled on a product development process that is completely different to anything we have ever done here before."
The creation process was 90% of the housing components had to be redeveloped from scratch. It is safe to say that LUX is not short of innovations. For instance, the Berlin-based company has introduced a multi-touch system and full-HD monitors.
In a safe position that is still easily accessible by technicians, the extremely intuitive service hub is a particular triumph that features a USB port allowing updates to be performed as well as a printer port. This development will open up a whole host of new possibilities when it comes to servicing the machines with ease.

This generation of gaming machines even features an industry first in the form of the SMARTlight system. This technical innovation enlarges the monitors by increasing the illuminated area and also has a stunning impact from afar. The outside of the machine responds interactively to the game. This makes incoming scatter symbols and jackpots an even more intense experience, unleashing a whole new feel to gaming. "The whole machine joins in with the celebrations and congratulations shown on screen," explains Peter Nötzold, who is the Product Manager responsible for these latest releases.

Customers will find themselves spoilt for choice, as there are four new models available: GRAND, SLANT, TWIN and WALL. The GRAND and SLANT variants have one further new feature in their built-in CoinLift, which allows for payouts to be made at control-panel height. This is a huge ergonomic plus point for players, who can now collect their winnings with even more ease.