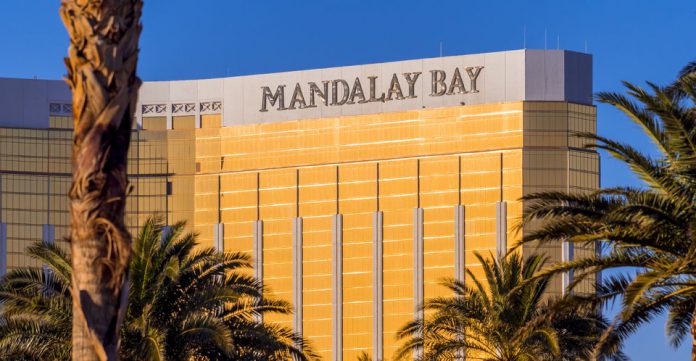 MGM Resorts is still suffering the impact of last October's mass shooting at the company's Mandalay Bay Las Vegas property, with Strip occupancy and revenue down.
Publishing its financial results for the three months to March 31, 2018, MGM Resorts reported a one per cent year-on-year fall in net revenues at its domestic US properties, to $2.1bn.
The mass shooting, the worst in US history which resulted in the deaths of 58 concert-goers and injuries to more than 850, was perpetrated by an gunman in a Mandalay Bay hotel room.
Property occupancy in Las Vegas has been hit, with revenue per available room on MGM's Strip properties down 4.3 per cent on the comparable period in 2017. Operating income at the company's domestic resorts dropped five per cent year on year in Q1, to $451m.
Additionally, the company's Monte Carlo Las Vegas Resort is undergoing refurbishment and a major boxing match scheduled for May was also cancelled.
MGM Resorts CEO Jim Murren said in a statement: "For the remainder of the year, we expect continued disruption at Monte Carlo and additional time to recover at Mandalay Bay. Additionally in the second quarter, the cancellation of a major prize fight in May moderates our expectations, particularly at our luxury properties.
"That said, we expect our Las Vegas Strip net revenues to be up slightly and our Las Vegas Strip revpar [revenue per available room] to increase one per cent to three per cent. We also expect similar Las Vegas Strip adjusted property EBITDA margin compression in the second quarter as experienced in the first quarter."
MGM stock did not respond well to the news, falling more than eight per cent at close of trading on April 26.