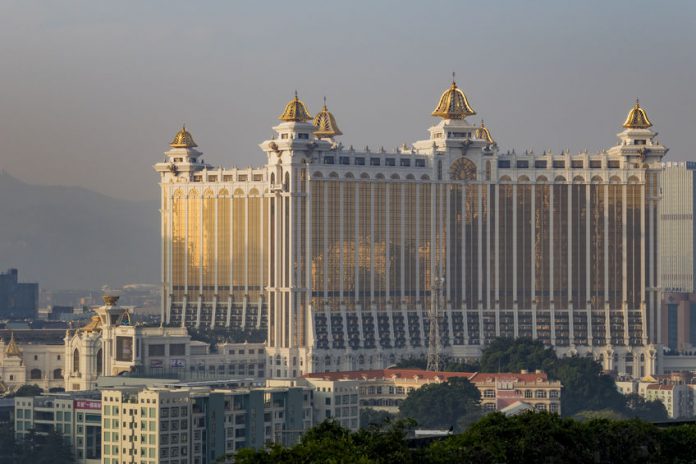 Publishing its results for the three months to March 31, Galaxy Entertainment Group – operator of three casino resorts in Macau – reported a record performance with Q1 revenue across the group rising 32 per cent year on year to HK$18.5bn (€1.97bn).
Group adjusted EBITDA for the first three months of 2018 also leapt year on year, up 36 per cent to HK$4.3bn, a four per cent quarter-on-quarter rise.
In the last 12 months, from the beginning of Q2 2017, adjusted EBITDA was HK$15.3bn (€1.63bn), up 38 per cent year-on-year.
Gains were spread across Galaxy's three Macau properties, Galaxy Macau, StarWorld Macau and Broadway Macau. Both Galaxy and StarWorld registered more impressive performance, logging respectively their ninth and seventh consecutive quarters of year-on-year adjusted EBITDA growth.
Providing an update on its ongoing developments, Galaxy said is was pressing on with phases and four at Cotai, while closely monitoring the situation on the Philippines island of Boracay, where the company had hoped to build a US$500m (€420m) integrated resort with partner Leisure Resorts World before the scheme was put on ice by the government. The company is also continuing "to actively pursue Japan" and an integrated resort in Henggin.
Dr Lui Che Woo, chairman of GEG, said in a statement: "Our strong balance sheet combined with substantial cash flow from operations allows us to return capital to shareholders through dividends and to fund our development pipeline and international expansion plans.
"We are committed to continue to support the Macau government's vision to develop Macau into a world centre of tourism and leisure, as demonstrated by GEG's Cotai phases three and four and our planned development in Hengqin," said the chairman.
"Additionally, the group supports the central government's Greater Bay Area integration program, as well as leveraging on the Belt & Road initiative by our proposed beachfront resort development in the Philippine island of Boracay."