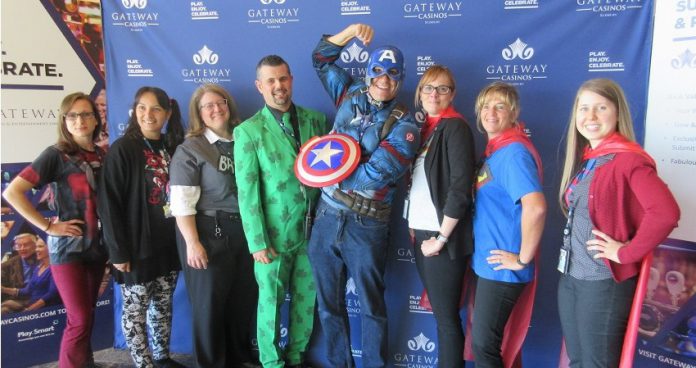 Gateway Casinos and Entertainment Limited is to lend its support to the Children's Wish Foundation, as the firm becomes a new national partner as well as Heroes Challenge sponsor in three provinces.
The operator of 27 properties across the British Columbia, Alberta and Ontario provinces, is to support the annual Heroes Challenge fundraiser in each of those three locations via its over 9,000 strong employees.
This is to be done via its GatewayGIVES charitable and community engagement program, which will see the formation of multiple teams to participate in the city's of Vancouver, Edmonton, and Toronto on September 28 of the year.
Tony Santo, CEO of Gateway Casinos, explained: "A national partnership with Children's Wish speaks directly to what we strive to do in our communities through our GatewayGIVES program.
"We want to make a positive difference, not just with this event but every day in the communities where we operate. I am extremely proud of all our team members who are working to grant wishes for sick children across Canada.
"In the spirit of granting as many wishes as possible for children diagnosed with a life-threatening illness, I have issued a friendly challenge – the Gateway team that raises the most funds will win a CEO-hosted team dinner."
Children's Wish Foundation is the largest and only all-Canadian wish granting charity, granting wishes to children aged 3 to 17 diagnosed with a life-threatening condition. Children's Wish has been operating in Canada for over 30 years and has granted over 25,000 wishes across the country.
Chris Kotsopoulos, CEO of Children's Wish, added: "The Children's Wish Foundation of Canada is excited to be partnering with Gateway Casinos & Entertainment Limited. Children's Wish recently granted its 25,000th wish – a significant milestone for a 100% Canadian charity.
"Forging a new and meaningful national partnership with Gateway Casinos at this time is crucial. Their strong support and engagement at a national level helps position us to grant the next 25,000 heartfelt wishes to children across Canada who have been diagnosed with a life-threatening illness."