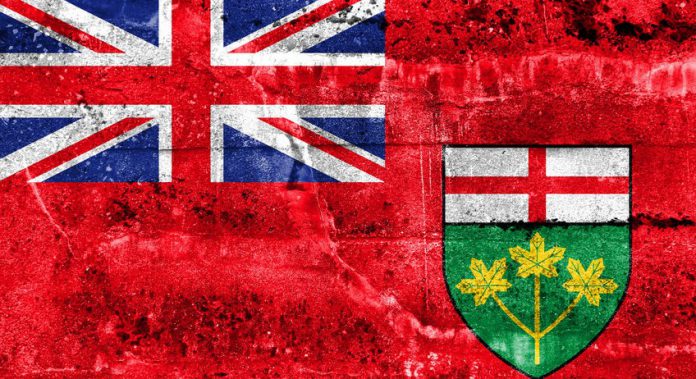 Canadian media outlets are reporting an end is set to be brought to a long-standing Ontario land-based casino feud, which is to result in two properties in close proximity remaining open for business.
The government of Ontario premier Doug Ford has revealed an agreement in principle has been reached, requiring a change of rules being written by the Ontario Lottery and Gaming Corporation, which will see the two entity's continue their respective operations.
Properties in question are Casino Ajax and a new proposed mega complex titled Durham Live, which as well as a casino is also set to include an indoor water park, film studios, hotels and convention space, both of which remain under the operation of Vancouver-based Great Canadian Gaming Corporation.
Earlier this year the organisation stated it was to close its Ajax interest due to its new development, resulting in a bitter dispute between the region and its neighbouring Pickering, located to the east of the Ontario capital, Toronto.
Reaching the agreement in an attempt to appease both municipalities, Casino Ajax is to remain open with 500 slot machines, down from its current 800, following pleads from Rod Phillips, Member of Provincial Parliament for Ajax, and Steve Parish, Ajax Mayor, that there is room in the market for both casinos.
In contrast the proposed new facility located in Pickering is to house 2,700 slots and 1,000 table games, in addition to its multitude of further offerings.
The decision has been labelled a "very positive thing" by Parish, who also took to social media to release the following statement: "On behalf of Ajax Council, I would like to extend our gratitude and appreciation to the provincial government, including Minister Fedeli and Minister Phillips for keeping their promise to retain the slots at Ajax Downs.
"The decision will protect quarter horse racing in the province, saving 1,700 jobs in the Durham Region. It is fitting we make the announcement as we prepare to celebrate the 50th anniversary of Ajax Downs in 2019.
"Ongoing operations will bring certainty to the town regarding slots revenues, and allows the town to continue investing in key infrastructure  projects.
"We look forward to working with OLG, Great Canadian Gaming and the Picov's to ensure the continued success of the slots facility at Ajax Downs."
Regarding the decision, Pickering Mayor Dave Ryan is quoted in The Globe and Mail as stating "There's just so much more in the Durham Live facility, I'm not concerned at all".
Previous OLG rules permitted just one casino in Toronto's suburbs, with the new deal to see Ajax casino remain open until 2026, with options set to be in place to have that extended for a further 12 years.