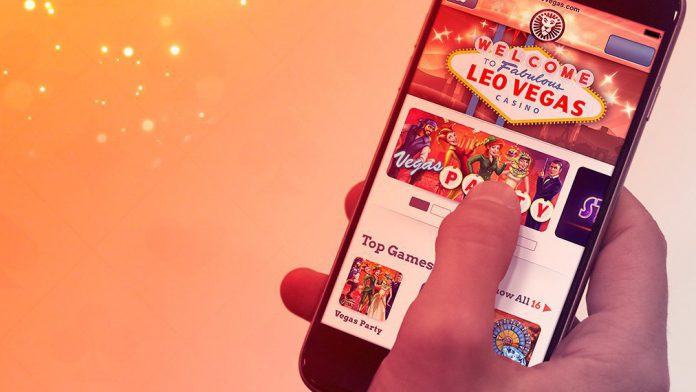 Mobile-focused online gaming operator LeoVegas has made a series of high-level appointments to its marketing department.
With immediate affect, Irena Busic becomes communications director for LeoVegas, taking on responsibility for public relations as well as for the group's press and internal communications.
Busic (pictured, right) joins from Hyper Island, the business school where she was head of global PR and communications. Her experience includes four years in China as communications lead for renewables specialist Stora Enso and has also served as managing director of the Swedish Chamber of Commerce.
"LeoVegas is in an interesting stage right now. The much-needed upcoming regulation of the gaming market here in Sweden will lead to better transparency and a bigger need for communication," said Busic.
"On a personal note I also like the company's focus on tech," she said.
LeoVegas group CEO Gustaf Hagman added: "The need to tell our story and who we are is becoming increasingly important while we also have a vision to change the perception to the industry.
"Irena's broad experience will make her an important asset for the Group."
Following Louise Nylén's recent appointment as deputy CEO of LeoVegas, the chief marketing officer role was discontinued with responsibility instead been split between two new marketing directors, both based in Malta.
One is Petra Blixt, right, formerly head of acquisitions at LeoVegas, who has successfully established the affiliation and online customer acquisition organisation.
She will continue to have overarching responsibility for all of the company's online marketing activities.
Claes af Burén joins the company as marketing director, with responsibility for the LeoVegas brand.
Burén has a record of brand-building, having spent the last 14 years as chief executive of a number of communications agencies. He served most recently as CEO and co-founder of DamnGoodAgency.
"I have a very positive view of our work on strengthening our marketing department and leadership with these two great people," said deputy CEO Nylén.
"With this change we have more clearly defined the responsibilities in marketing and have added brand-building expertise, which gives us even better opportunities for sustainable growth."