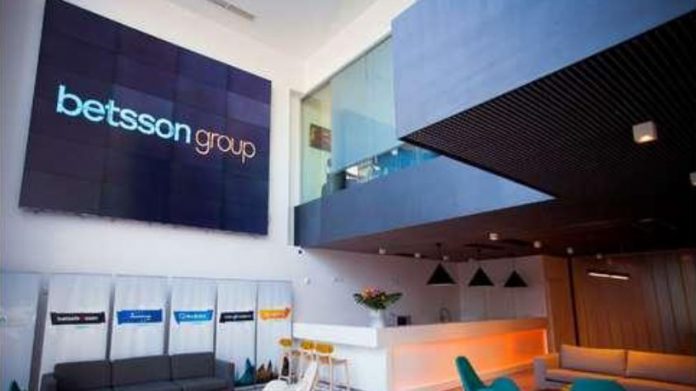 Publishing its results for the three months to September 30, online gaming group Betsson reported robust growth despite the implementation of its corporate recovery plan.
Betsson recorded group Q3 revenues of SEK1.43bn (€138m) up around 21 per cent on the same period in 2017.
"The increased revenue is achieved by a combination of product improvements and more efficient marketing spend," said group CEO Pontus Lindwall in a statement.
"In the third quarter, re-allocation of marketing investments between different markets, and also in the mix of traditional marketing and affiliate marketing, made it possible to efficiently grow revenue".
Betsson delivered a number of KPI gains as its casino division grew by 22 per cent and sportsbook revenue increased by 23 per cent, maintaining a sportsbook margin of 7.4 per cent.
Operating income (EBIT) in the period was SEK340m (€32m), representing a 57 per cent increase on corresponding the corresponding three months of 2017.
Year-to-date, Betsson is confident of delivering on its full-year 2018 expectations, as the company reports group revenues of SEK3.98bn (€380m), up 15 per cent, combined with a group operating EBIT of SEK852m, up 28 per cent year on year.
Betsson looks now to the re-regulation of the Swedish gambling market, in which the Stockholm enterprise will promote sustainability and the development of sports programmes and grassroots initiatives
During the trading period, Betsson secured its biggest corporate sponsorship commitment to date, becoming the official lead sponsor of the SHL – Swedish Hockey League.
"We expect marketing investments to increase as online gaming licences are introduced in Sweden. Betsson was one of the first to apply for online gaming licences in Sweden," said Lindwall. "We continue to execute on the 'back on track' plan, which includes a number of product and technology improvements, additional efficiencies and focus on core markets.
"The fourth quarter has begun with daily revenues higher than the average daily revenue for the full fourth quarter last year," he said.
Betsson meanwhile continues to restructure its executive leadership team, with the company seeking a new chief financial officer following the departure of Kaaren Hilsen in September.