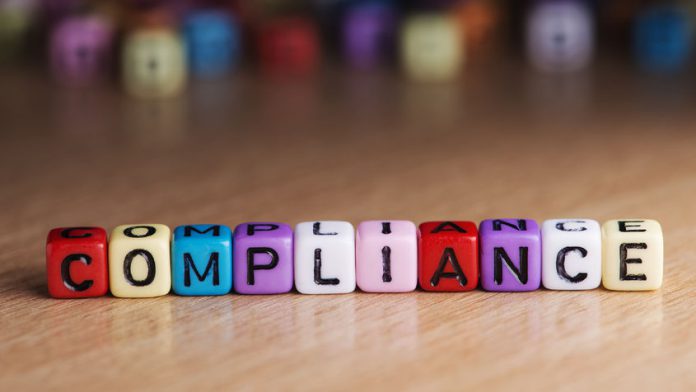 THIS week, the UK Gambling Commission's updated Licence Conditions and Codes of Practice come into force, putting affiliate compliance under the microscope once again.
CasinoBeats caught up with Ian Sims, founder and managing director of Rightlander, the affiliate landing-page tracker – used by GVC, LeoVegas, Genting and more – to discuss the impact these changes could have on gaming affiliates.
What do you think of the new UKGC LCCP that comes into force on October 31? What impact, if any, will it have on the role affiliates play?
"I think essentially they are saying 'you've had plenty of time to come up with a mechanism for handling affiliate compliance and now we expect you to be able to demonstrate you have methods in place'.
"From speaking to clients who have recently been subjected to the regular UKGC audit, they have stated that affiliate compliance has been a section within the audit and the fact they have been able to show they are using tools like Rightlander to help them has received a positive response."
What does it mean for the online casino affiliate ecosystem? Are major changes required to ensure operators and affiliates can continue to work together?
"Relationships between affiliates and operators are changing. They are moving more towards partnerships although the way some operators have handled this shift has been less than impressive.
"Ultimately, both sides have to trust each other so if one starts trying to wield authority over the other it's not going to work long term. The bigger affiliates have woken up to compliance: we now have some of the major players as clients because they take their compliance obligations seriously and that puts them in good stead with the operators.
"We've also seen a lot of affiliates abandoned by operators because they don't have a strong enough relationship, even if they care about compliance."
The UKGC has made it clear the buck stops with operators when it comes to affiliate compliance – what can operators do to ensure their affiliate partners are playing by the rules?
"There's several tools out there that complement Rightlander's affiliate compliance monitoring but the biggest internal shift we have detected this year has been the introduction of dedicated compliance officers to take the pressure off the affiliate managers.
"No matter what tools you use, there is always the need to determine what constitutes compliant and non-compliant material and while many affiliate managers do a great job of this, it's not really something many want to do or are even trained to do.
"Ongoing, I find it hard to believe an affiliate manager can do marketing and compliance as a joint role to their full effectiveness – both require a dedicated resource in my opinion. Especially when regulation in other territories comes into the mix."
"If you look at the industry's history of using bonuses to attract players, it's obvious ethics are not top of the list of considerations"
Do you think operators are embracing this new era of licensing/compliance/etc or should they be doing more – we are still seeing big name brands bit hit with fines for serious failings?
"On the whole I think they are embracing it but as a result of 'having to' rather than necessarily 'wanting to'.
"If you look at the industry's history of using bonuses to attract players, it's pretty obvious that ethics are not top of the list of considerations when trying to build a gambling business. Or any business to be fair, not just in gambling."
What role is Rightlander playing in improving affiliate compliance?
"In it's basic form, we supply the data that allows an operator to demonstrate that they have processes in place for monitoring their affiliates – in multiple jurisdictions – but the technology goes way beyond that now.
"It finds expired offers, affiliate websites that operators didn't even know existed and even monitors for the presence and accuracy of 'significant terms' while, at the same time, also providing data to the affiliates themselves to help them understand what the operators want and enable them to be proactive in fixing it.
"A quick look at the clients listed on our homepage should convince operators that Rightlander offers an impressive and popular proposition."