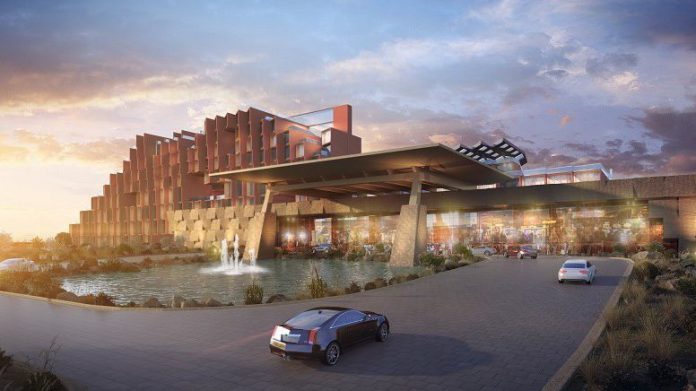 Full House Resorts has lauded its investments, expansions and developments as the US casino developer and operator reported slight increases in its third quarter results.
Net revenues for the period saw a fractional increase to $44m (2017: $43.7m), net income for the period doubled from $800,000 to $1.6m and adjusted EBITDA rose to $6.5m (2017: $6.4m), including a $675,000 benefit related to the settlement of parking garage litigation at its Silver Slipper Casino Hotel.
"The past few months have been eventful ones for our growing company," commented Daniel R Lee, president and chief executive officer of Full House Resorts. "We continue to benefit from property investments made over the past two years, as seen in this quarter's solid results."
Mississippi's Silver Slipper Casino Hotel drove the firm's performance in the quarter, reaching net revenues of $17.8m (2017: $16.4m) and being the only property in the Full House portfolio that recorded an increase of any great distinction.
Indiana's Rising Star Casino Resort dropped slightly from 2017's $12.6m to $12.2m, Bronco Billy's Casino located in Cripple Creek, Colorado, saw a very fractional rise to $7.52m and Full House's Northern Nevada duo, namely Lake Tahoe's Grand Lodge Casino and Fallon's Stockman's Casino, dropped from $7m in Q3 2017 to $6.3m.
Regarding current investment, which is seeing improvements made across a range of Full House properties, Lee added: "We are always searching for ways to extend our development pipeline, and prudently grow our company.  
"Most recently, we participated in the New Mexico Racing Commission's competitive process for the state's sixth racetrack casino license.  
"Our proposal, La Posada del Llano, represents the largest investment by far of all the proposals, and it generates the most in jobs and tax revenue.  
"It also has the potential to improve race purses and radically transform the horse racing industry by introducing new fans to the sport, including through our unique 'Moving Grandstand' concept.  
"While there is never certainty in such competitive processes, we firmly believe that our proposal is the strongest of the five proposals in terms of the benefits for the racing industry, the City of Clovis, and the State of New Mexico. The racing commission is expected to make a decision within the next few months."