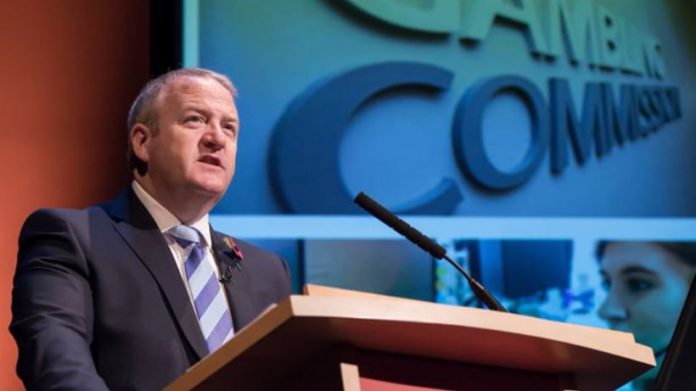 Addressing sector leaders at the regulator's Raising Standards Conference in Birmingham, Gambling Commission chief executive Neil McArthur today called on the industry to work together to "know their customers better" and to review advertising practices, to make gambling in Britain "fairer and safer".
McArthur told the 170 leaders from more than 100 gambling businesses: "I want consumers in Britain to be able to enjoy the fairest and safest gambling in the world… and to achieve my aims I need your support.
"I need you to work together to make sure you are the best – the fairest, safest – gambling operators in the world."
The chief executive encouraged collaboration and focus in three areas – understanding the early signs that could indicate a customer is developing problems; interacting with those customers to ensure they receive support; and rebuilding public trust by changing advertising strategies.
"This is a call to action to join the race to the top," said McArthur. "A race to put your customers, their enjoyment and their safety at the top of the agenda for your management meetings, your board meetings and meetings with your investors.
"A race to approach the minimum requirements we impose as exactly that: minimums not maximums. A race to look for real solutions to the public health issue of gambling related harm." he said.
Guy Parker, chief executive of the Advertising Standards Authority, said: "The existing rules that regulate the content and targeting of gambling advertising are working effectively, but there is public concern about the timing and quantity.
"Today's Gambling Commission conference is a great opportunity for gambling firms to discuss how those concerns might be addressed."
George Lusty, senior director for consumer protection at the Competition and Markets Authority, said: "We've seen gambling operators making changes to promotions and withdrawal practices, and this is a great start, but it's only one aspect of achieving compliance and clearly much more needs to be done by the sector to win back customer trust.
"The best operators going forward will be those who lead by example, those who build on the work we've done and treat their consumers fairly and responsibly."
Read Neil McArthur's speech in full here