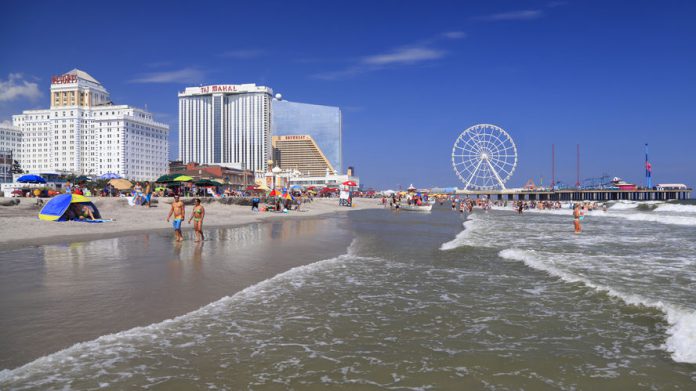 The summer launches of the Hard Rock and Ocean Resort casino hotels have given Atlantic City revenues in 2018 a lift but cannot mask a general decline in both revenue and profit at established properties, according to figures published by the New Jersey Division for Gaming Enforcement.
For the three months to September 30, net revenue for the Garden State's combined land-based and online casino sector topped out at $919.9m, up 17.8 per cent on the $781.2m posted in the corresponding period in 2017.
However, the quarterly increase included a total contribution of $178.5m from Hard Rock and Ocean Resort. Without these new openings, year-on-year performance across the state's gaming industry actually declined by more than five per cent.
Modest quarterly profits at the two new venues could do nothing to halt the decline in gross operating profit across the AC properties, with the period recording a more than 15 per cent fall, down to $213.7m from $252.3m a year prior.
Borgata remains the market leader in terms of net revenue, recording $235.2m in the 12-weeks to September 30, a year-on-year fall of 4.4 per cent. Profit also dropped at Borgata, down a whopping 21.7 per cent to $63.2m in the quarter.
Golden Nugget was the only property to post a year-on-year growth in the quarter, seeing revenues climb by 3.8 per cent to $67.6m, while gross operating profit rose 6.6 per cent to $13.6m.
For the year to date, the picture is similar. Total net revenue for AC for the nine months to September 30 rose 6.4 per cent overall, to $2.2bn. Again, the contribution of new boys Hard Rock and Ocean Resort was enough to tip the numbers into the black. Without the two new entrants, year-on-year YTD total net revenue actually fell, by more than 2.5 per cent.
And once again, the fledgling contributions from Hard Rock and Ocean Resort to the industry's gross operating profit was not enough to deliver an increase, with overall GOP down nearly 10 per cent year on year, to $508.7m.
Golden Nugget continued to buck the wider trend however, posting an 8.4 per cent YTD increase in net revenue, to $191.4m, and a 27.2 per cent year-on-year jump in GOP, to $37.9m.
These latest results follow the recent trend in Atlantic City, which has seen declining land-based revenue boosted by the blossoming online sector.
The bigger picture will change long term, with many properties having recently launched – or preparing to launch – on-property sportsbooks that will surely give the overall sector a significant boost.
Key also will be the ongoing performance of Hard Rock and Ocean Resort properties and their online operations. If these two are enjoying a honeymoon period after the summer's launches, then casino revenue trends for the new venues will likely soon follow the wider trend – downwards.
However, despite the brick-and mortar casino woes, the online sector and sports betting more generally, give the New Jersey industry genuine and renewed grounds for optimism.