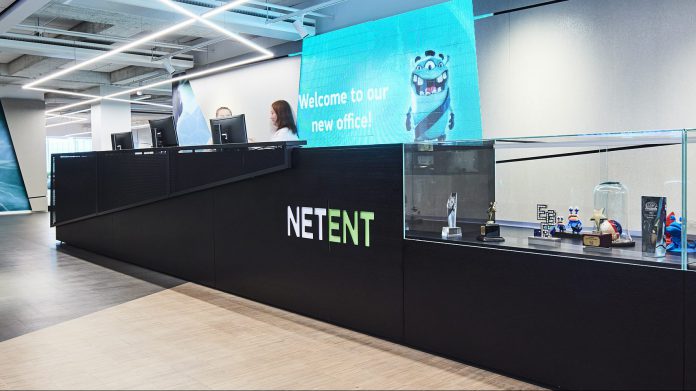 An increasing number of game releases and added commercial focus has paid dividends for gaming software giant NetEnt, as total operating revenues increased a little over nine per cent to SEK 465m for 2018's fourth quarter (2017: SEK 425m).
This in turn helped boost full year figures to SEK 1.78bn (SEK 1.63bn), with EBITDA finishing at SEK 204m and SEK 601m for Q4 and FY respectively, a figure adjusted for reorganisation-related costs and severance pay in the fourth quarter.
Operating profit for the quarter saw a slight tumble from SEK 153m to SEK 146m, with previous aforementioned costs added to by a VR-project that was written down by SEK 5m, with its total for 2018 boosted 3.2 per cent to SEK 601m (2017: SEK 582m).
Addressing the firm's performance, and offering a slight outlook into 2019, Therese Hillman, group CEO, stated: "In the fourth quarter, several of our six newly launched games performed well and revenues increased by 9.5 percent (3.9 percent in euro) to SEK 465m.
"Adjusting for restructuring-related costs and the write down of a VR-project, the EBIT margin improved to 37.3 (35.9) percent, supported by higher volumes, the weaker Swedish krona, and better cost control.
"In a number of our markets, we are facing higher expectations than ever as a supplier; we have to deliver more and faster, while we continue to offer innovative products and entertaining gaming experiences to customers and players.
"To better meet such expectations and to drive efficiency and commercial focus, we continued to make changes in the company. In December, we announced a re-organisation that leads to a more decentralised structure with clearer areas of priority and accountability.
"We have strengthened key management positions across the group and recruited a new head of live casino, which continues to be an area that we invest in. We also communicated that we are increasing the pace of development and aim to release 30-35 new games in 2019, compared to 21 games in 2018."
"At this stage we do not see any reason to reconsider our US growth plans"
Before explaining that a reduction in staff numbers was necessary to help manage costs: "In order to keep costs under control and to allow for continued investments into increased production, we also announced staff reductions affecting 55 full-time positions, mainly within corporate support functions in Stockholm."
With locally regulated markets accounting for 37 per cent of NetEnt revenues during Q4, up from 33 per cent, that figure shifts to over half if including the newly re-regulated Swedish jurisdiction.
Meaning new rules and requirements for all participants, Hillman, who has seen NetEnt secure deals with ATG and Svenska Spel, commented: "We have launched our games with most of our existing customers in Sweden, as well as the new WLA customers ATG and Svenska Spel. So far this year, our total game win in euro terms is approximately five percent lower than it was in the corresponding period of 2018, mainly due to lower volumes in Sweden.
"While it is still too early to predict the mid to long-term effects of the Swedish regulation, we expect the key customer signings in Q4 2018 and our upcoming game releases to contribute to new revenues in 2019. When it comes to organic earnings growth, we have clearly higher ambitions than the pace we saw in 2018."
Before adding that, despite a degree of uncertainty within the US due to recent developments, the company is, at this stage, not reviewing its current expansion strategy: "In the US, we follow the developments closely after the Office of Legal Counsel of the US Department of Justice issued its opinion about online gambling in January.
"This has created some uncertainty, but at this stage we do not see any reason to reconsider our US growth plans, which include growing on the regulated markets in New Jersey and Pennsylvania. With regards to timing, however, we see that the launch in Pennsylvania will be delayed due to changes in the regulatory requirements."