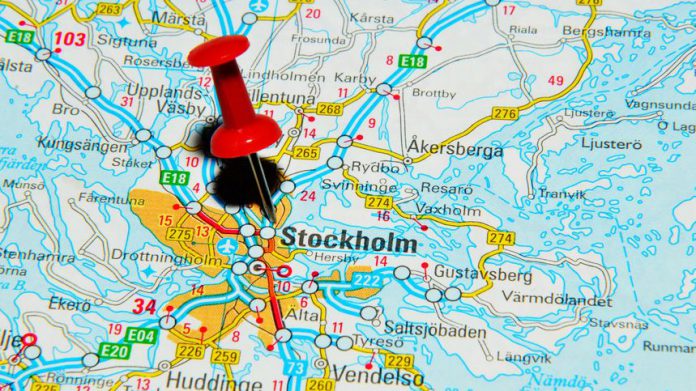 Online gambling group Betsson is targeting success within the newly re-regulated Swedish market, as it praises 2018 as "a turning point" via the delivery of all-time high revenue for the third successive quarter.
Showing 14 per cent Q4 growth to SEK 1.4bn (2017: SEK 1.2 bn), nudging full year figures along to SEK 5.4bn, a 15 per cent increase from SEK 4.7bn, it was the Swedish market that dominated a large chunk of Betsson attention during the year.
Pontus Lindwall, president and CEO of Betsson, explained: "During 2018 we have been preparing heavily for the Swedish regulation that came into effect January 1, 2019. Preparations included to secure compliance as well as increased marketing activities.
"To stay on track and execute efficient operations are crucial to absorb increased costs from betting duties in more markets. The advantage for a large group as Betsson, with long industry experience, several brands and geographical spread that make the operations scaleable, is the financial strength.
"Now I hope to see a channelisation of around 95 per cent as I am convinced that this will benefit customers, long-term operators and Betsson's shareholders. Technical requirements had to be delivered within a short time-frame, and this was the initial challenge for January 1, 2019.
"Long-term we expect the market to grow in a sustainable manner"
"New big players entering into the Swedish online casino market has changed market conditions, and we expected to see an impact in this segment. These factors, together with high bonus costs, made a challenging start of the year in Sweden, however customer activity is in line with our expectations.
"Long-term we expect the market to grow in a sustainable manner, and overall we remain positive about industry growth in regulated markets"
Reporting year-on-year growth across all regions in its latest financial report, Betsson's casino operations thrived in the quarter with a 24 per cent rise to a little over SEK 1bn (2017: SEK 867.3m), contributing 75 per cent of group revenue.
Mobile casino increased to SEK 683.5m, a 35 per cent boost on SEK 507m, with sportsbook revenue decreasing five per cent to SEK 341.4m (2017: SEK 359.3m), driven by a lower margin as compared to an industry high during the same period a year earlier.
The company also lauded all-time high operating income, with its Q4 figure increasing 56 per cent to SEK 341.5m (2017: SEK 218.4m) and SEK 1.1bn for the full year, a 35 per cent boost from SEK 882.2m.
Lindwall commented: "Revenue for the fourth quarter 2018 increased 14 percent compared to the same quarter 2017. The organic growth was 12 percent and we saw growth across all regions. During the quarter casino revenue increased by 24 percent.
"Sportsbook turnover continued to grow after the world cup ended, by 6 percent during the quarter, while revenue was down 5 percent compared to the same quarter 2017. SB margin was 7.3 percent which is lower than the 8.2 percent margin for the same period last year.
"Total revenue for full year 2018 increased by 15 percent to SEK 5,419.8m. Operating income (EBIT) for the fourth quarter was SEK 341,5m (218,4m), which is equivalent to an EBIT margin of 23.8 percent, an increase of 56 percent compared to the same quarter 2017.
"For the full year 2018, EBIT reached SEK 1,193.7m, equivalent to an EBIT margin of 22 percent and an increase of 35 percent compared to the full year 2017."