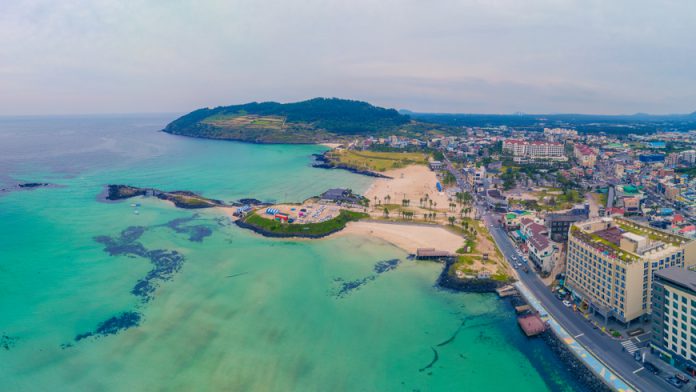 Hong Kong headquartered New Silkroad Culturaltainment has won approval to develop a new South Korean casino, reports GGRAsia.
Set to be constructed on the island province on Jeju, whose governor gave the green-light, it allows New Silkroad subsidiary Macrolink Glorious Hill formal permission to pursue construction of the casino resort project.
Two years ago the company unveiled that it had taken control of Macrolink Glorious Hill, and stressed plans to invest money with a view to developing a resort complex at the site, which would include a large-scale casino.
Stressing last year that its stake amounted to 55 per cent of the Glorious Hill project, the company said it contained plans that would contain five-star hotels, shops, homes, an entertainment complex, healthcare facilities, a theme park and a golf course.
Furthermore, New Silkroad told the Hong Kong Stock Exchange on Friday that the Glorious Hill development promised to bring in "sustainable" revenue.
The organisation won't be alone in the project however, after entering into a strategic alliance with Melco International Development in 2017, the company that controls Melco Resorts and Entertainment, which is behind Macau's City of Dreams complex, the Altira and Studio City casino resorts, as well as the City of Dreams in Manila.
Headed by chairman and chief executive officer Lawrence Ho, the casino development company provides planning, development and implementation advisory services under the terms of the deal, for what it called a "new casino", as well as the preparation and marketing events for the commercial launch of the property
New Silkroad is no stranger to the island, with the company already running the MegaLuck Casino in the Jeju KAL Hotel, which permits entry to foreigners only.
The company announced last year that its gaming business on Jeju made a gross profit of HKD28.69m (US$3.66m) in the first half of 2018, or 193.7 percent more than a year earlier, and revenue of HKD54.32m, a 57.8 percent increase, due in large part to growth in its VIP segment.