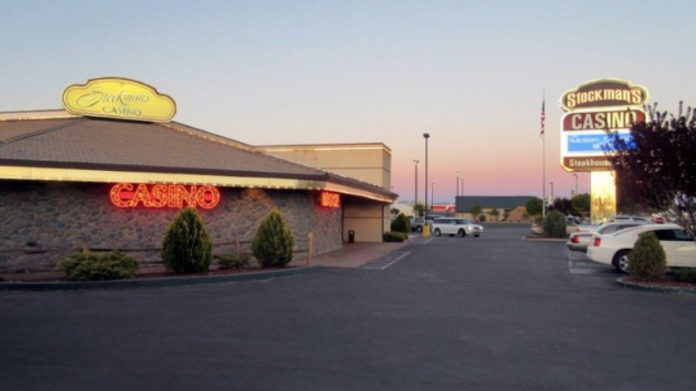 Full House Resorts has heaped praise on its flagship Silver Slipper Casino Hotel, as the company recorded a 6.8 boost in first quarter revenues to $40.5m as contrasted to $37.9m for the prior year period.
Net revenues at the Mississippi based property rose to $19.3m, a 16.8 per cent year-on-year increase from $16.5m, as a result of a series of developments undertaken a year ago, in addition to enjoying "a winter without the abnormal freezing temperature".
This is in contrast to the Rising Star Casino Resort which saw its revenues drop 3.2 per cent to $10.9m (2018: $11.2m), which Full House blames on flooding and other adverse weather conditions, in addition to a nearby highway re-pavement, which saw the company's ferry service help offset disruption by recording an improved usage.
Full House's Bronco Billy's Casino and Hotel recorded a slight 3.2 per cent increase to $6.4m, with the firm's Northern Nevada segment, consisting of the Grand Lodge and Stockman's casinos, seeing a fractional drop to $3.9m.
Further significant events of the quarter sees a reduction in certain gaming taxes for casino operators in Indiana, including Rising Star, which is to come into effect in two years, in addition to potential new interests with both the Hoosier State and New Mexico.
Daniel Lee, president and chief executive officer of Full House, explained: "The first quarter of 2019 was another period of growth for our company. We implemented operating improvements in the first half of 2018 at Silver Slipper, building on the physical improvements made in recent years.  
"This resulted in solid results at our most significant property. We also benefited from improved weather versus the prior-year period  At Grand Lodge Casino at Lake Tahoe, a normal ski season, versus a poor season last year, helped drive visitation to the area's ski resorts and improve business volumes.  
"Our table games hold percentage, however, was significantly below normal and 5.6 percentage points below the prior-year period, resulting in an essentially flat performance in the quarter.  Rising Star had a decline in revenues, but our new ferry boat is helping to offset the traffic disruptions from the repaving of Highway 50, the principal route to the property.
"Expected legislative changes in Indiana, including the introduction of sports betting in the near term and a reduction in the tax rate on Rising Star's casino revenues effective in mid-2021, should benefit the property over the long-term.  
"Finally, at Bronco Billy's, we have appointed a new general manager, pending regulatory approval. Baxter Lee joins Bronco Billy's from Silver Slipper, where he oversaw its marketing department for the past seven years and its hotel department since its opening in 2015.  
"He replaces Marc Murphy, who retired after 28 years at Bronco Billy's, where he built a small storefront casino into one of the leaders of Colorado gaming. We appreciate Marc's many years of leadership and service, but also look forward to having Baxter's leadership in helping further transform Bronco Billy's as it undergoes a significant expansion."