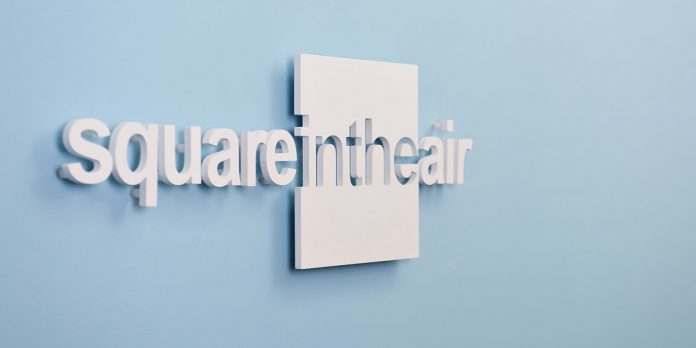 Communications agency Square in the Air, which has been working with clients in the gambling sector for more than a decade, has been confirmed as a key sponsor of CasinoBeats Malta.
The CasinoBeats Malta briefing takes place at The Palace Hotel in Sliema on Wednesday, June 19, welcoming guests from 4pm. Following two panel sessions, delegates can head to the venue's spectacular rooftop terrace, to a networking drinks reception sponsored and hosted by Square in the Air, which has been named Agency of the Year at the SBC Awards for the last two years.
CasinoBeats Malta will welcome more than 100 senior executives to The Palace for two panel discussions that focus on the search for innovation in the online casino sector. Speakers include C-level and senior management from EnergyCasino, Kalamba Gaming, LeoVegas, the Malta Gaming Authority, MetalCasino and Relax Gaming, among others.
For a full list of speakers, to view the agenda and to register your interest in attending this invite-only event, visit the CasinoBeats Malta website here.
Welcoming the partnership, Robin Hutchison, director at Square in the Air, said: "We consider CasinoBeats Malta to be an excellent opportunity, as we seek to grow the agency's footprint on the island.
"We have recently grown all areas of the agency, including design and social media, and are well-placed to help businesses in Malta stand-out from the crowd as more move there and the market matures.
"Both CasinoBeats and SBC have a knack for getting major operators, suppliers and key influencers together. This is of great interest to SITA and our clients, both present and future, and we're looking forward to attending and hosting a great evening."
Stewart Darkin, managing director of CasinoBeats, added: "The calibre of both speaker and delegate at CasinoBeats Malta looks set to match the high standards set by last year's inaugural CasinoBeats Summit. As we consolidate our position as part of Malta's igaming community, partnering with Square in the Air represents a great opportunity.
"Robin and his colleagues at Square have a deserved reputation for excellent client service and we're excited to work alongside them in Malta as we each grow our networks there."
To register your interest in attending CasinoBeats Malta, please visit the event page here
To learn more about Square in the Air visit the agency's website here