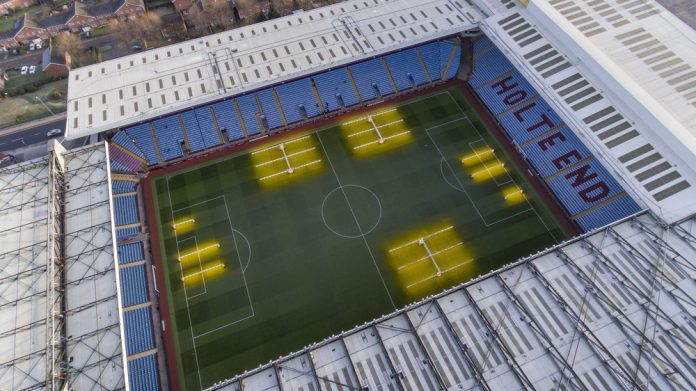 Newly promoted Premier League football club Aston Villa has announced a new sponsorship deal, that has secured the side its first ever official sleeve sponsor.
The Villa Park based outfit has entered into a one-year agreement Asian betting and gaming firm BR88, with the organisation also joining W88 and Kappa as a principal partner of the club.
Lauded as a "fast-growing interactive betting and company," as a result of the deal the BR88 logo is to feature on the sleeve of first team and adult replica shirts.
Morgan Lee, business development director of BR88, said of the agreement: "This exciting new partnership between Aston Villa and BR88 gives both parties an amazing opportunity to reach a new global audience, while BR88 will jointly engage with the club's existing worldwide fan base.
"BR88 are delighted to be the first official sleeve partner of Aston Villa Football Club in their return season to the Premier League."
Supporters are advised that they will get a first look at BR88's branding on the home shirts next month, when the new 2019/20 kits are unveiled.
Nicola Ibbetson, chief commercial officer at Aston Villa, added: "We're very pleased to welcome BR88 to Aston Villa as our first ever Sleeve Partner on our club's prestigious kit.
"We're looking forward to working with BR88 to engage our global audience with a unique and exciting user experience across their platforms. This is an excellent commercial agreement for the club."
Last week Aston Villa entered into what it lauded as a "record breaking commercial agreement" alongside fellow Asian focused gaming and betting firm W88.
The company, which the club labels a "growing brand in the gaming industry with a strong presence in Asia," encompass live dealer casino, poker, slots, lottery games and sports wagering, joins as principal partner for the 2019/20 season.