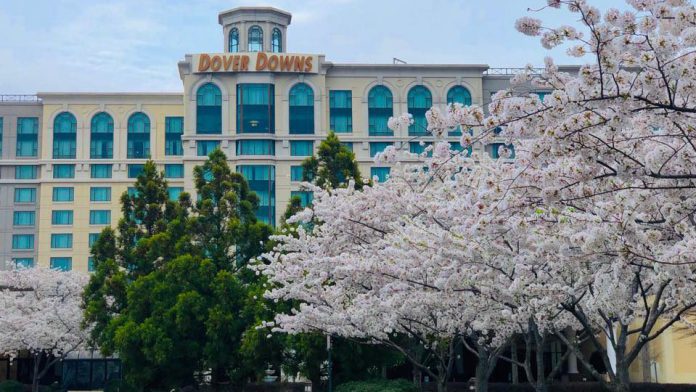 Twin River Worldwide Holdings is forecasting a significant revenue increase for the quarter ending June 30, 2019, when the firm finalises accounting for the period and publishes its consolidated financial statement.
Expected to be issued when its modified Dutch auction tender offer is completed, Twin River, which counts four casinos and one racetrack as part of its stable, has issued its preliminary second quarter results.
Net Revenue is expected to reach into the $146.5m – $148.5m region, which would represent between a 32.2 per cent and 34 per cent increase from $110.8m. 
Net income on the other hand is expected to drop from $20.3m to approximately $15.8m – $18.4m, and adjusted EBITDA is forecast to jump from $44.3m to between $46m and $49m.
Breaking down the projections further its Rhode Island figures, made up of the Twin River Casino Hotel and Tiverton Casino Hotel, are estimated to reach revenue of $82.5m – $83.5m and EBITDA of $37.1m – $39.1m.
Biloxi, where the firm owns and manages the Hard Rock Hotel and Casino, is expected to reach revenue of $31.9m – $32.3m and EBITDA of $8.8m – $9.8m, while at Dover Downs Hotel and Casino figures are projected at between $30m – $30.5m and $4.7m – $5.7m for revenue and EBITDA respectively.
George Papanier, president and CEO, said of Twin River Worldwide's prospective performance: "We are quite pleased with the company's results in the quarter. Our Rhode Island operations performed well despite some quarterly softness in the New England gaming markets generally. 
"Financial performance at Dover during our first full quarter of ownership exceeded our already high expectation due to our initial integration and optimisation efforts, and yet we still anticipate substantial physical and operating changes to be implemented. 
"At Hard Rock Biloxi, we were pleased to see another quarter of solid performance as our operations there are stable and performing well.  
"At the corporate level, we continue investing in order to prepare for more growth as evidenced by our recently announced acquisitions. Somewhat higher corporate costs in the second quarter reflect that investment."
Adding on Rhode Island operations: "Our mitigation strategy toward new regional competition is also proving itself in the early going, as the overall effect of new competition in Boston in late June is generally in-line with our expectations. A distinct part of our rationale in building the Tiverton Casino and Hotel was aimed at anticipated competition. 
"The ramping of Tiverton is proceeding according to plan, and the new facility has showed marked resilience since the new competition opened. We are seeing some impact at our Twin River Casino Hotel where table games have decreased somewhat, while the impact on slots has been less than expected so far. 
"Although the New England gaming markets performed solidly through the first quarter of this year, we did see some softness beginning early in the second quarter prior to the opening of the new Boston competition, and extending through the end of the quarter."